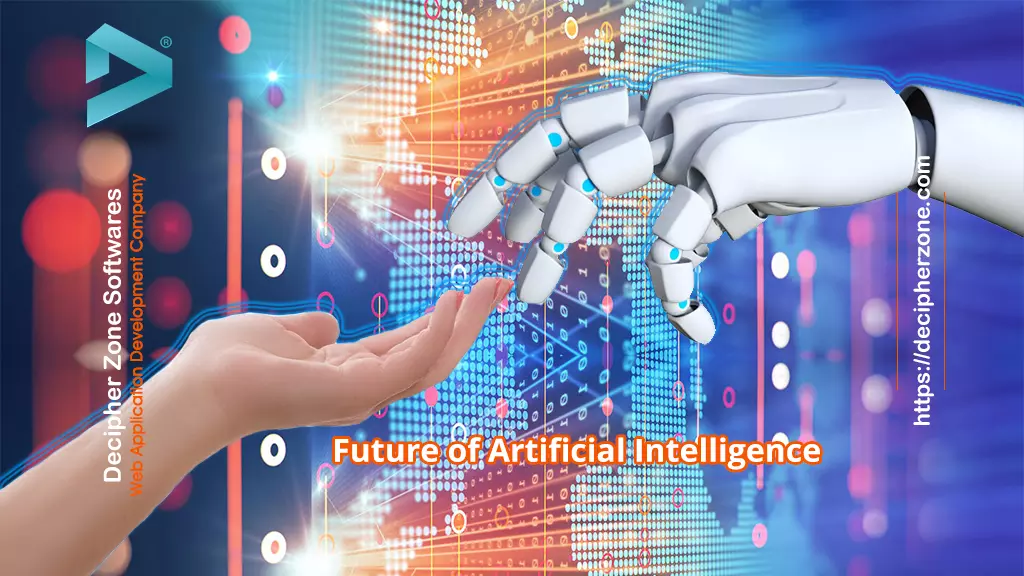 Future of Artificial Intelligence: The Fourth Industrial Revolution
Artificial intelligence is among the top technologies of the 21st century's prominent technology stack. Artificial intelligence and its subsets deep learning and machine learning have brought a wide range of use cases into the light. Gartner a global research firm has claimed in its reports that Artificial Intelligence, Automation and robotics will take down 1.8 million jobs and create 2.3 million new ones. The perception that we have is that Artificial Intelligence can take away any job but that's not the case, AI will eliminate the manual laboured jobs from all the industries.
Future of Artificial Intelligence
The elimination of jobs due to Artificial Intelligence is already happening in the IT industry for Testing, Data Centre Management and much more. So, let's get started to shed some light upon those scenarios.
Software Industry
In the software industry, Informatica is being for Data Centre Management. Ui Path, selenium and more for automating test cases, chatbots for real-time response to clients are all based on AI and automation. If a large-scale project required 100 testers then the requirement can be reduced to 5 to 10 testers who will have to initially write the test cases and the system will automate the testing procedure. The automated testing increases the efficiency in catching bugs but as of now, it is only being used in large scale projects because writing test cases take time and for a small project manually the testing can be completed in less time than the automated process.
Transportation
Zook, Uber and Waymo have been aggressively working to train and develop AI models with which the cab industry can be switched to fully automated rides. The automated rides will reduce the costs for these companies as well as the capabilities to operate 24*7. The end user will be safer with these rides as this AI chauffer will not molest, snatch, threaten or loot the passenger and the centralized network as well as embedded hardware in these vehicles will be aware the approaching vehicles and obstacles which significantly reduces the chance of an accident.
Construction
Smart designing tools like Auto CAD is already reducing the laborious job of finding stress points of building and finding appropriate solutions to handle the stress. Next big thing that is on its way is automated robots that will be used to wrecking buildings, joining moulded building blocks and evenly pouring concrete in construction work.
Automobile
While designing new models of vehicles companies' have to create prototypes so that they can test in real-world conditions but now these can be tested in the virtual world with Microsoft's HoloLens and data from these tests can be fed to AI training models recursively to get the best possible design as output.
Healthcare
Companies are craving to get their hands on medical records but why they are asking for it in the first place? According to stats reported by CB insights the software, IDx-DR was able to correctly identify patients with "more than mild diabetic retinopathy" 87.4% of the time, and identify those who did not have it 89.5% of the time. IDx is one of the AI software products approved by the FDA for clinical commercial applications to date. Viz.ai was approved to analyse CT scans and notify healthcare providers of potential strokes in patients. Post-FDA-approval, Viz.ai closed a $21M Series A round from Google Ventures and Kleiner Perkins Caufield & Byers. GE Ventures-backed start-ups Artery was FDA-approved last year for analysing cardiac images with its cloud AI platform. This year, the FDA cleared its liver and lung AI lesion spotting software for cancer diagnostics. From these stats, it is pretty evident that AI models can effectively predict the diseases a patient is having and what he/she can have in the future. This analysis can enable us to cure the patients in time and take our actions with respect to warnings given by these systems.
Medicine
Every human has a different kind of body and the body's response to medicine is completely different for each and every human that's why we observe people allergic to different substances and some show zero response to certain antibiotics. The thoroughly trained AI models will be able to prescribe customised medicines for patients which can save more lives and can enable pharmaceutical companies to charge customers according to their needs.
Textiles
Textile has been the first industry being exposed to the Industrial Revolution but it is going to be the second one after IT. Zara and many other prominent fashion houses have already started making their products with AI trained automated robots and the upcoming fleets are being manufactured mostly in China. The Asian markets will take the biggest hit from automation in Textile because most of the textile production is being done in south-east Asian countries.
Retail
New retail stores by Amazon, HUMA by Alibaba with cameras use image recognition and AI to know which products have been picked by customers and compute the total bill. The bills can be paid through digital transactions on checkout counters which eliminates the need to cashiers on checkout counters and improves the user experience by cutting queues. In China, digital payments can be processed with facial recognition and biometric scans.
Electronics, computing hardware and software companies are building software to balance the load and what not is being built with AI the use cases are endless but it is confirmed that it is going to restructure the world and its work culture.
Posted by
Mahipal Nehra
|
Posted at 30 Mar, 2019
Web