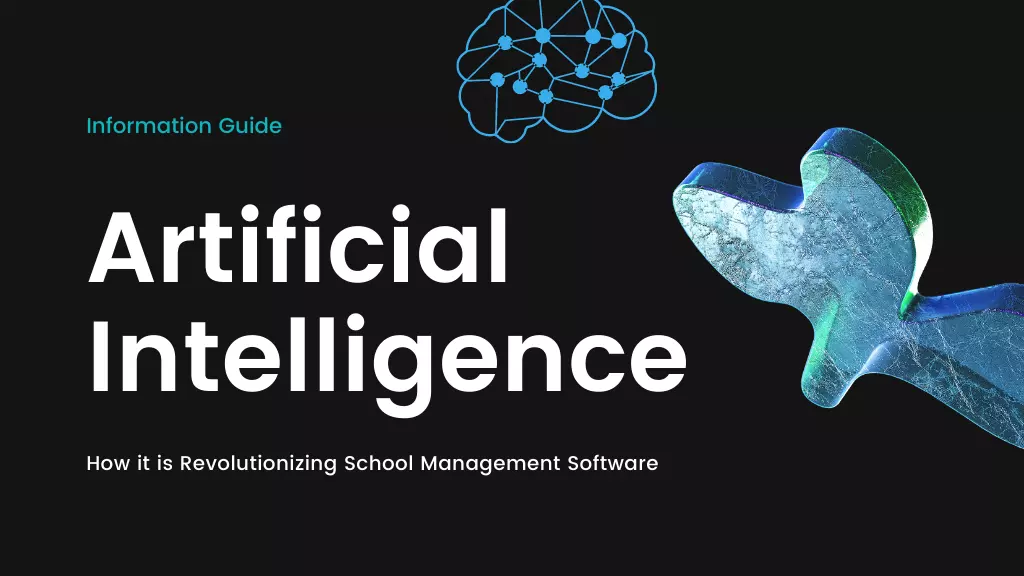 Artificial Intelligence is Revolutionizing School Management Software
From healthcare, digital, marketing to various industries, artificial intelligence has been actively involved in various fields. And this does not stop with only fields that are based upon the industries but also in the educational sectors. The school management software and various other educational process require artificial intelligence. The demand for technology implementation in the fields has increased, and it has also given the best results. In short, AI is creating a revolution in various fields, including school management software and systems. So, please pick up the threads of reading to know about the influence and role of artificial intelligence in educational sectors.
Why is artificial intelligence spoken on a high note?
The main reason behind the hype about artificial intelligence is due to the work that the technology is aiding in accomplishments. When this technology is implemented in a school management software, it provides extraordinary results which are faster than the human mind at times. In the olden days, there were not so many advances in industries nor educational sectors, and thus, human resources were utilized on a larger scale. But now, the fields are not the same, and there have been tremendous enhancements in every sector. So, including technologies like artificial intelligence is yielding better and faster results. The most important thing is that the same rate of success is obtained even with a huge number of data that has to be processed.
The advantageous side of artificial intelligence in educational sector
Teaching methodologies have seen an adverse change, and it has become better. With the inclusion of artificial intelligence in school management software and usage of other educational platforms has helped ineffective teaching. Students are able to grasp the knowledge behind the lessons that are taught in an easier manner. Thus, AI inclusive educational sector has been a great success.

Any school management software will be a waste if it takes no feedback and offers to develop a better teacher and student relationship. But a software that has features that are developed using artificial intelligence has the ability to do more than normal software and even the human mind. It provides an excellent platform for not just developing the student-teacher relationship but also a professional and progressive relationship between teachers and parents.

There has also been an increase in chatbots where students and parents can easily get a remedy or solution for their queries on-spot. These chatbots are developed with the help of artificial intelligence. It is important for the inculcation of these technologies into the educational sector. Because it provides a greater efficiency by reducing the time taken but increasing the work that is done, moreover, instant updates upon the student activities or information regarding the school can be easily provided.

The learning content and materials can be customized according to the likes of the students using artificial intelligence. This will enhance the reading and learning from the student's side when there is a good environment for learning. The education system will also enhance the success of young minds. When things are learned in a much expressive and elaborative manner, they can be learned quickly.
Read: How Does AI Fit into Analytics?
The bottom line
Thus, artificial intelligence in the school management software has enormous advantages. But this is not the end of the show because there are even more advancements that can come in this technology. There is an alert of never-ending inventions and innovations that are on the rise. Not just AI but even various other new-age technologies such as augmented reality or visual reality can also be implemented in the educational sectors. The managements have to understand that technologies can be used in the best form to yield greater results.
Posted by
Mahipal Nehra
|
Posted at 27 Oct, 2021
Web