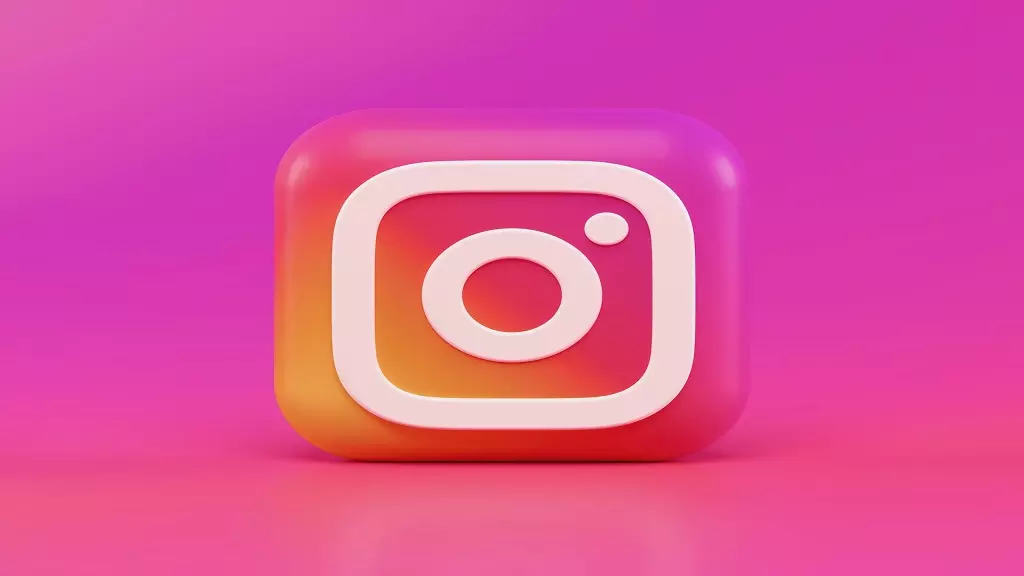 9 Ways To Monitor Your Child's Instagram Use As A Parent
Instagram is a popular social media tool that many children and teenagers use and enjoy. Instagram addiction is rampant among today's youth, who spend their days glued to the platform. However, Instagram, like any other social media network, has the potential to be harmful to youngsters. We'll show you how to set up Instagram parental controls to keep your children safe while using the app.
Children used to spend their days on Facebook, Twitter, and YouTube before Instagram. Since the introduction of Snapchat and Instagram to the realm of social media, youngsters have gravitated to these platforms because they are more user-friendly and participatory. They use the site to share their images, films, and tales with their pals.
Why Should Parents Monitor Their Child's Instagram?
While most children feel that anything they publish on Instagram in the form of posts or stories remains private, nothing on the internet is truly private. In truth, whatever is shared on the internet remains there. Even if you delete a post from your account, it will still exist on the internet someplace.
Instagram, like Facebook, WhatsApp, and Snapchat, has been troubled by the presence of cyber threats. The number of incidences of cyberbullying and pedophilia on the network has steadily climbed over time.
What Every Parent Should Know About The App Instagram
Before we get into how to turn on Instagram parental controls on your youngster's account, there are a few things you should know about the platform. Instagram is mostly associated with cyberbullying and online trolling. A lot of kids utilize this site to share their images, videos, and tales.
Many online trolls defame children by leaving harsh and disrespectful comments beneath their images and videos.
Let us state unequivocally that cyberbullying is a serious internet threat. Because of cyberbullying, many children commit suicide. As a result, installing parental controls on Instagram is strongly advised.
Many parents feel that their children will be secure on Instagram because they will not encounter any online threats. They are, however, incorrect. Bad people use Instagram as well, and they may post harmful content on their accounts. Because the platform contains pornographic content, it has been made inaccessible to children under the age of 13.
Even though providing one's date of birth is required for all users, youngsters can simply overcome this obstacle. Other people's Instagram content can be frightening, violent, or even nude. Installing a parental control program like SecureTeen to monitor your children's activities on social media can help keep them safe online.
Instagram Parental Control
Enabling Instagram parental controls is the only way to keep your children safe on the platform. You may accomplish this by installing a third-party software like SecureTeen on your child's phone or using Instagram's built-in parental settings.
Let's look at how you may set up IG parental controls for your child now. We've included some instructions for setting up parental controls on Instagram below.
Step 1 :
Setting your child's Instagram account to private is the first step in enabling parental restrictions. Because all Instagram accounts are set to public by default, you must complete this step. As a result, you must set the account to private mode.
Only their friends and followers (who are largely friends) will be able to read their posts if you set your child's account to private. To do so, tap the profile image on the bottom menu, then the three dots icon in the top-right corner, then scroll down to Private Account.
You should also double-check that their account's geotagging is disabled. This will prohibit your children from using their accounts to share their whereabouts. Check to see if your child has entered any personal information, such as a mobile phone number, the name of his or her school, or the address of their home. If they have, you must delete the information.
Step 2 :
You might not want specific Instagram followers following your child's account. The good news is that you may unfollow any Instagram followers you don't want to monitor your child's photographs or videos by going to their profile page, pressing on their Followers list, and then tapping on the three dots next to the follower you want to unfollow. You can also buy some followers for Instagram.
Step 3 :
There's no denying that a complimentary statement can brighten your child's day. A cruel remark, on the other hand, can spoil their day. Simply press on the three dots on your kid's account, press the Comment Controls, and then turn on "Hide Offensive Comments" to restrict all offensive comments on their Instagram posts.
Instagram utilizes some privacy procedures to monitor for abusive comments submitted beneath a photo or video, so it's possible that this doesn't always work. However, as this privacy protocol improves, you may want to consider using it.
Step 4 :
If your child is following a celebrity or influencer on Instagram who only posts unpleasant or inappropriate stuff, you can ask them to unfollow your child's account. Your youngster will no longer be able to see that person's posts if you unfollow them.
The good news is that the person you've unfollowed won't be able to see that you've done so, which will help you avoid any potential conflict. To unfollow someone on Instagram, simply access their profile and tap the Following button, which will change to Follow once you've stopped following them.
Step 5 :
You can also disable comments on a single post on your child's Instagram account if you wish to. This will stop your child's followers from leaving comments on that particular post. To do so, go to your child's individual post, hit the three dots in the top-right corner, and then tap 'Turn Off Commenting.'
Step 6 :
There's a setting in the tales area that allows followers to send you a direct message in response to a story. This setting is set to public by default, but you can change it to private so that harsh remarks on your child's direct messages are less likely.
To modify this setting, open any recently uploaded tale by your child, tap the three-dots icon in the bottom-right corner of the screen, and then select Story Settings. If you don't want anyone to respond to your article, simply select Off under Allow Message Replies.
Step 7 :
If a user is being inappropriate, you can also ban or report them on Instagram. To do so, go to that user's profile page, press the three dots in the top-right corner, and then select Block or Report from the drop-down menu.
Step 8 :
If your child is concerned about a friend as a result of an Instagram post and believes that the post may harm their buddy in a variety of ways, he or she can simply report the post. To report a specific post, open it, tap the three dots in the top-right corner, click 'Report,' then select 'It's inappropriate,' then choose the reason why you think it's inappropriate, such as 'Self Injury.'
Step 9 :
Last but not least, you have options if you don't think Instagram is acceptable for your child. You have the option of temporarily disabling or permanently deleting your child's account.
Conclusion
We've outlined how to utilize Instagram's parental controls on your child's account and how to put them up. Instagram is appropriate for children over the age of thirteen. You must, however, guarantee that they are exploring other accounts safely and are not a victim of an online scam, cyberbullying, or catfishing.
Knowing your child's Instagram password, adding their friends, and taking an active interest in their page are all important ways to keep track of their social media usage.
Posted by
Mahipal Nehra
|
Posted at 05 Jul, 2022
Web