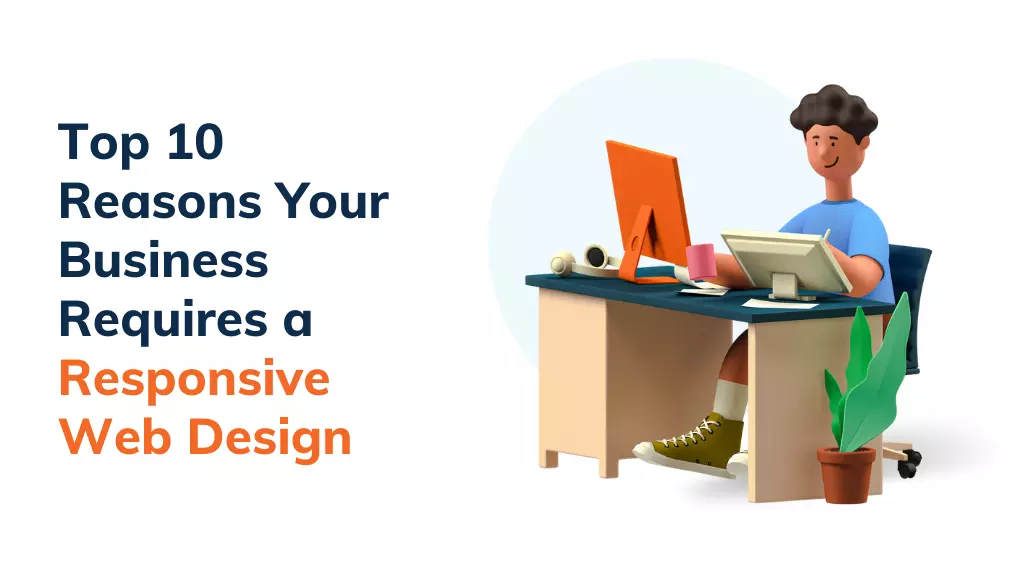 Top 10 Reasons Why Your Business Needs a Responsive Web Design
Responsive web design is an approach to website development that aims to provide personalized and comfortable viewing across all browsers and screens of all sizes. It does this by designing a website that adapts to different screen sizes, resolutions, and platforms. The functionality of the website, along with responsiveness, provides an excellent user experience. For example, the WooCommerce show stock quantity plugin gives insights about the stock quantity.
As technology advances, companies face tremendous competitive pressures and need to improve every opportunity. The current opportunity for a world-class website is responsiveness. Recent digital research shows that 87% of adults in the U.S. own a cell phone, 45% have smartphones, and 31% have a tablet.
In addition, 9 out of 10 people switch devices to achieve a goal. Since mobile accounts for a quarter of all searches, and research shows that 61% of people trust a brand more if it has a good mobile experience, responsive web design is paramount.
Why Responsive Web Design is Needed for your Business Website?
You may be wondering now why do I need a responsive website design? So here are ten very important reasons why you need to make sure that your website design matches.
Reason #1. Recommended by Google
Google recently announced that building a responsive website will improve your SEO. Google prefers this because they use the same URL, which makes it easy to crawl and index content on your domain. It also offers the best user experience, and by now, you should know that user experience is high on Google's search engine optimization criteria.
Reason #2. Great user experience is a must, all the way
According to Google Think Insights for smartphones and tablets, you will be bothered by your website's complexity or technical shortcomings if a visitor lands on your website with their mobile phone and cannot find what they are looking for.
Read: Why user experience is important?
As a result, there is a 71% chance that a user will leave your website immediately. On the other hand, if users can easily find what they are looking for on your website, the chances that they will be interested in your products and services are 59% higher.
Reason #3. Mobile Usage is on the Rise
More than 58% of U.S. adults now own smartphones, and nearly 60% of all website traffic comes from cell phones. There are more cell phones on Earth today than humans. And mobile phone usage is growing every month, so more and more potential customers are browsing your site every month. If they have poor browsing and interactive experience with your website, they are more likely to have fewer opportunities for your brand and more competitors' website visitors.
Reason #4. Shopping on Mobile Devices is Steadily Growing
Shopping online is easier than getting in your car and driving to the store, and even easier when you can do it in your favorite armchair while you watch T.V. 80% of consumers regularly use a smartphone to shop online. And 70% of shoppers now use a cell phone to shop during the holidays. If your products and services are hard to see on your phone, you are missing out.
Reason #5. Reach the Farthest End of the Corner
Responsive web design lets you connect with people who can't afford the luxury of surfing the web on a luxury computer. Sensitive web design will help you; please delight all the users who are looking for you. This can help increase traffic to your website. Not only that, but it also helps you improve your Google rankings.
Reason #6. Reduce Maintenance Cost
First, when you hire a website design company, they create two separate versions for each website - one for mobile phones and one for desktops. This increased the overall effort and maintenance costs of upgrading both versions. However, if you have a responsive website project, you can manage your website much more efficiently and easily with minimal resources.
One problem with websites for computers and mobile phones is that you create twice as much work for yourself. As a result, taking care of your website takes longer, and you need to develop two separate strategies for marketing and SEO, for example, doubling the cost.
Reason #7. Improved Local Search Rankings
Google has already argued that responsive web design will improve your SEO, but Google recommended that mobile and responsive websites appear in search results. This is extremely important for large retailers and local businesses as it will result in higher rankings for a responsive website.
Reason #8. Saves Time and Money
The big advantage is that you save time and money with a responsive design. This saves time by eliminating the need to hire a designer to create an additional standalone mobile phone and save and maintain your website.
And it saves you money because the cost of developing and running one website is less than two websites, which means you save a lot of money that you could have spent elsewhere, such as SEO.
Reason #9. Social Shares with More Impact
If your site responds, you can only create social media posts from a single URL. When websites are publicly available or where links appear (mobile, tablet, or desktop), all content is clear and easy to navigate. Social exclusion affects SEO; multiple versions of the same page weaken the response.
Reason #10. Responsive websites load faster
There is a saying that goes - slow and steady victories in races. But unfortunately, the modern high-tech world of the Internet with slow and secure access brings you destruction. Internet users, mostly via smartphones and tablets, want to get information as quickly as possible.
Sensitive websites always load much faster than desktop websites. The longer visitors have to wait to access your site, the more likely they are to be distracted from your site. Therefore, it is imperative that your website also responds at this stage.
Posted by
Mahipal Nehra
|
Posted at 19 Jul, 2021
Web