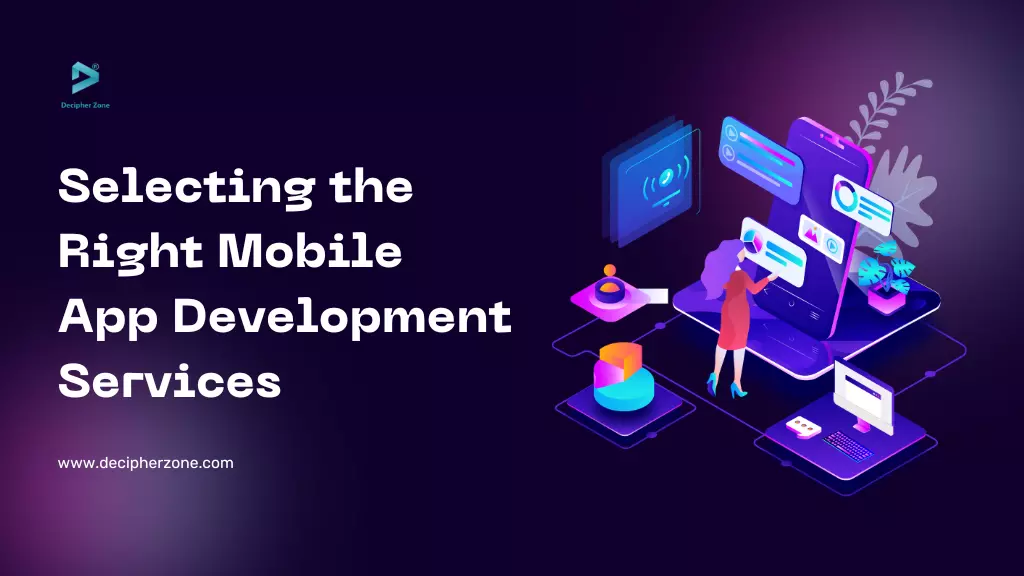 Selecting the Right Mobile App Development Services
With over half a million tech establishments in the US in 2023, pinpointing the right mobile app development company can be daunting. Here's a breakdown to simplify your selection process.
Read More: Mobile App Development Process - A Step by Step Guide
Top Considerations in Picking Mobile App Development Services:
Qualification & Experience
Ascertain the tech proficiency of potential service providers. A seasoned mobile app development company would have expertise in iOS, Android, or both. Their technology portfolio and skills will reveal their ability to efficiently and precisely meet your app's requirements.
Domain Expertise
Engage with services that understand your business sector. This not only ensures a seamless development process but can also offer insights on regulatory compliances and monetization strategies.
References & Portfolio
Genuine reviews and ratings from platforms like Clutch, TechReviewer, or GoodFirms can authenticate a company's reputation and expertise in mobile app development services. A comprehensive project portfolio further attests to their track record.
Cost
While app development cost is a pivotal factor, quality shouldn't be compromised for price. Obtain a detailed breakdown of costs encompassing business analysis, development, UX/UI design, QA testing, and maintenance.
Read More: Mobile App Development Cost - A Comprehensive Guide
Communication & Collaboration
Effective communication is foundational for a project's success. Ensure the company has adept communication tools like Teamwork Projects, Jira/Confluence, Slack, Zoom, or Skype for efficient teamwork and data sharing.
Client-Centric Approach
Often, boutique software development companies offer more personalized services. These entities typically prioritize trust, flexibility, and tailored solutions, ensuring a deeper, more focused partnership.
Critical Questions to Ask
Your engagement with potential mobile app development services should be proactive. Asking the right questions can reveal potential red flags or advantages. It also positions you as a discerning client, demonstrating your depth of knowledge in the domain.
Read: Types of Mobile App Development
Size isn't always indicative of quality. Smaller, boutique mobile app development services might offer a more tailored experience, ensuring:
Customized solutions

Rapid response to needs

Specialized focus

Transparent communication

Committed support
Trust plays a pivotal role. Opt for a mobile app development partner that prioritizes your objectives and understands your challenges.
Inquiry Matters:
Pose the right queries to avoid pitfalls. A thorough interview of potential mobile app development services can be enlightening and demonstrates your proficiency.
Considering a mobile app project? Our adept developers are proficient in tackling challenges and crafting sophisticated mobile solutions. For insightful answers to your pressing concerns, connect with us! If you're geared up to create a mobile app and seek a dependable partner, it's pivotal to collaborate with a team adept at overcoming challenges and delivering refined mobile solutions.
When searching for mobile app development services, let your decisions be guided by expertise, trustworthiness, and a shared vision for your app's success.
Posted by
Mahipal Nehra
|
Posted at 25 Sep, 2023
Web