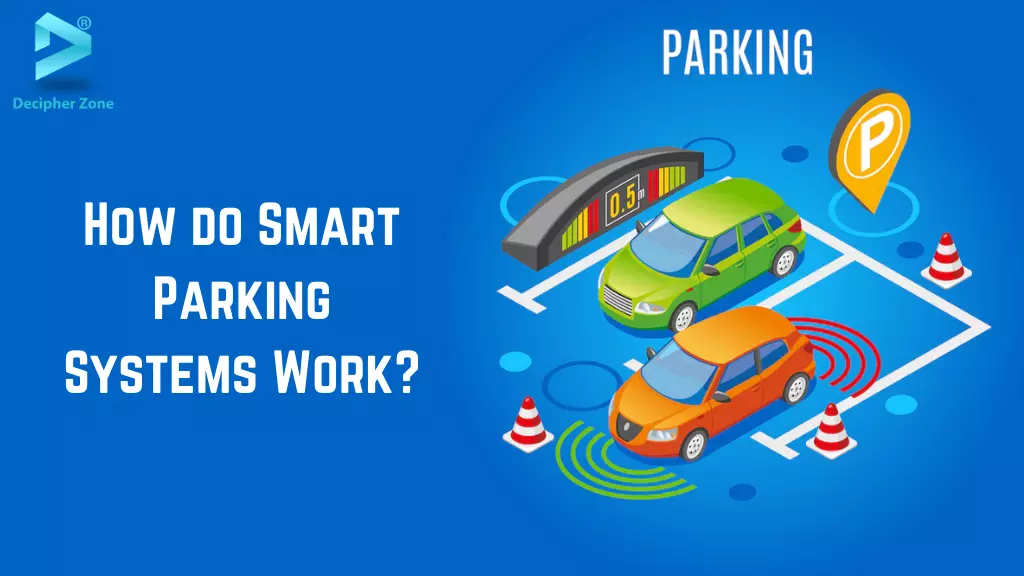 How Smart Parking Solutions Improves Employee Parking Experience
As an employer, you must accelerate the adoption of technology to enhance the security and convenience of staff parking, especially post-COVID. Private automobiles have surpassed public transportation as the primary mode of transportation.
People returning to work face an urgent issue with high-contact transport options such as public transportation, carpooling, and ridesharing.
As a result of an increasing economic shortage, public transportation organizations across the world are slashing service and staffing. The long-foreseen shift away from personal automobile ownership and toward other modes of transportation has stalled, resulting in increased parking demand.
For many employees, finding a parking spot at work when they need it is more of a pipe dream than a reality.
Employee parking has traditionally been seen as one of the most valuable perks of working for a company, and it was a prevalent issue even before COVID.
As an example, there aren't enough parking places at one Tesla factory, that has 6,000 employees vying for 4,500 spots. This resulted in 'parking lot warfare' and other problems.
In this article, we will talk about how smart parking solutions improve the employee parking experience. However, first, let us see how they work.
How do Smart Parking Systems Work?
Smart parking systems use a combination of sensors and gadgets to track all activities in a parking garage in real-time. The system links to the cloud, allowing it to show the driver useful data.
Employees can easily monitor availability in the parking garage and make a reservation from their computer or smartphone. The system will automatically identify parking at maximum capacity, limiting entry to only vehicles having a reservation, by monitoring reservations and cars already in the facility.
How Smart Parking Solutions Improves Employee Parking Experience
There are several ways in which smart parking solutions can help you improve the employee parking experience. We have listed down 5 benefits.
Alleviate traffic

Make the parking process contact-less

Help enforce workplace parking policy

Optimize parking space usage

Enhance employee satisfaction
Read on to read more about the benefits.
1. Alleviate traffic
Even if there are fewer office employees after the pandemic, more will drive their own cars, making employee parking at work more important than ever. Smart parking technologies are essential for reducing traffic and improving parking efficiency and management.
Smart Parking is a system of gadgets and technology that works in tandem with an employee's smartphone. A smart employee parking lot, for example, reveals available spaces via an app, enables employees to secure parking beforehand, allows staff with reservations to enter quickly and easily, and lets the parking lot leave via a mobile device.
2. Make the process contact-less
Smart parking systems in corporate parking areas make parking a breeze. Employees use their mobile phones to get real-time alerts about available parking, make bookings, plan their commutes, and arrange onsite office visits.
You can make more educated decisions about space usage, save money, and provide better parking experiences for your employees. Reservations for guests and contractors help to optimize parking use even more.
Employees can enter a building without exchanging tickets with a staffer, avoid long lines for entrance, and make reservations using their smartphones with contactless parking. As they move quickly between multiple touchpoints in a building, employees in such an automated process do not come in direct contact with either parking attendants or each other.
3. Help enforce workplace parking policy
Employee parking areas are critical to the seamless operation of the business, as well as the management of staff mobility. It can, however, be a source of frustration and hostility within the organization.
A company parking policy is essential to curb such situations. These rules, that govern parking within the company, are established to ensure seamless parking.
A smart parking system helps you enforce workplace parking policy with ease. Automated parking management and smartphone integrations can help minimize animosity and dissatisfaction in the workplace. They not only save time and provide stress-free parking, but they also provide equal parking options.
4. Optimize parking space usage
Sensor data can help you figure out which parking spots or areas have the greatest and lowest traffic. This helps facility owners determine where additional parking should be introduced and where parking should be eliminated.
Misuse of authorized parking spots or emergency access routes, on the other hand, is more easily identified and handled. Smart parking technologies can also assist businesses in generating additional revenue from their unused parking spaces.
5. Enhance employee satisfaction
Even employees who come after rush hour owing to business commitments or long flights will be able to locate a guaranteed parking place thanks to the smart parking solutions. These time-saving, stress-free, and equitable approach to locating a parking spot boosts employee happiness and increases the desirability of the organization.
Employee entry becomes several times faster than validating employee ID cards, providing a smooth vehicular movement with no delays, traffic, or paper. As a result, the approach helps to create a parking situation that is both sustainable and cost-effective for all parties concerned.
Wrapping Up
There are a few reasons to believe that roads will be improved in the near future. As a result, finding a parking spot in both public and private lots will be difficult.
Smart parking solutions, such as the ParkOffice reservation system, are crucial to deal with this constant strain. They not only increase capacity usage and staff satisfaction but also help resource efficiency and cost savings.
When it comes to parking, employees with children, part-time employees, and shift workers will not be left behind. Furthermore, the reservation system enables employees to simply schedule, cancel, and pay for parking areas. This saves a lot of time while also providing a sense of security and comfort.
Posted by
Mahipal Nehra
|
Posted at 05 Apr, 2022
Web