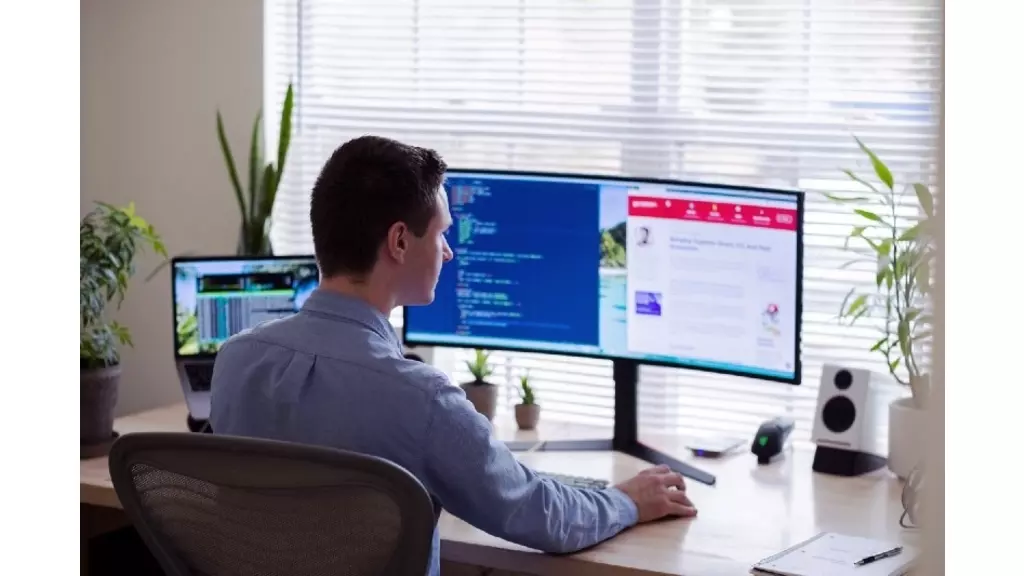 Latest Trends in The Web Development Industry
Latest Trends in The Web Development Industry in 2021. Web development means maintaining and growing the website for it to look appealing, attractive, work faster and grow at a rapid pace for a Harmonious experience for people using it. In today's world, people are more relied and attracted to the internet easy and quick way to get all the information around the world.
7 Latest Trends in The Web Development Industry in 2021. Web developer helps you develop your website and such a way that it becomes easier for you to attract more you were done customer and very less time and to grow your business on the website. It might seem to be an easy job but it is quite difficult because they essentially have to take a language that we can understand and translate it into a language that the computer understands such as python or HTML.
It takes a lot of time and effort to build a website and programming different and various languages that they use and how they are used. There are various and different kinds of developers available that specialize in different fields.
With each day and here there are you try the technology that is being added up in the industry. Web developers need to keep up with all the changes to motivate their company and built its reputation in the market and boost the growth among competitors. Web development in India has progressed a lot in very recent times.
7 Latest Trends in The Web Development Industry in 2021
7 Latest Trends in The Web Development Industry in 2021
Versatile design and less development cost

Rise of mobile users and responsive design

Chatbots or customer care centers

Voice search

Personalizing content with machine learning

Data security

Multi experience
#1. Versatile design and less development cost
New design developers allow us to use the models to create a website or a web page and not to create a webpage using restrictive templates.
Modular designs are a bit different and have a powerful way to display or information through your content that the developers create. In a modular way, each piece of content and design is combined with each other to develop a page that makes more sense and helps you develop in a faster and cheaper way.
#2. Rise of mobile users and responsive design
In modern times we have received more web traffic on web pages or websites, through phones rather than computers or tablets. People can easily access the internet with their smartphones. If we have a responsive or dynamic serving site where primary content and market is equivalent to phone or desktop you need not change anything and the Google representatives will officially mark your website on top.
#3. Chatbots or customer care centers
A lot of online business takes place with the least of human interaction with the customers. Chatbox will become the number one application for consumers to file their comments, complaints, or reviews all integrations in near about five years. Helps businesses to save a lot of time and money by installing bots in place of humans. Even the customers find it easier to contact a company via live chat rather than talking to a chain of humans.
#4. Voice search
Voice search is a different and unique way that every smartphone is already equipped with such as Siri for iPhone Google assistant for Android. Communication is made effortless that is even children and adults can easily interface. If you want your business to be easily found by any web app optimize it with voice search as soon as you start your web page.
#5. Personalizing content with machine learning
Machine learning is a way of improving the performance of a web page on web content with the software without the direct input of a developer. In other words, the software analyzes your data, detects the patterns and content or the keywords, and make decisions according to it to meet the necessary changes.
#6. Data security
Cybercrime is very much popular these days and the more data you provide on your web apps the more attractive it looks to the cybercriminals and they aim to spoil or steal your data or even the internal company information which can harm your business reputation or even financially. No matter what or how your web page looks, the first and most important step is that to focus on its security and keep an eye on who approaches your site and making sure the development skilled enough to keep important data safe.
#7. Multi experience
In other words, it means to allow consumers to use your app or web page in a different or unique way- always, whenever and however they want to on a tablet, smartwatch, and computer or in a car, etc. It makes your app look engaging at the same time attracting a lot of traffic that brings value. The app should easily be run on any device without much problem to make it easier for users.
It can be difficult to chase and keep up with all the latest trends of web development in India since they change so fast but by trying and keeping on track with all the latest tendencies in the development we can please our users with world-class experience for improving our web page rankings and opening new services in our industry. Using a team of skilled and expert developers that can help to keep your data safe and giving creative ideas to build an attractive web page or website in very less time that can help boost your ranking to bring your website on top of the search list.
Providing the users with multi-experience that will increase the chances of becoming number one in their choice and also meeting their demands in a better and unique your creative way to attract even more attention to your app. 2021 is a year that is worth the attention of the web trends. By just implementing of few steps without any hesitation can very much help to develop your website to not only make it look attractive but also to make it on top in the search rank list.
Photo by Luke Peters on Unsplash
Posted by
Mahipal Nehra
|
Posted at 30 Sep, 2020
Web