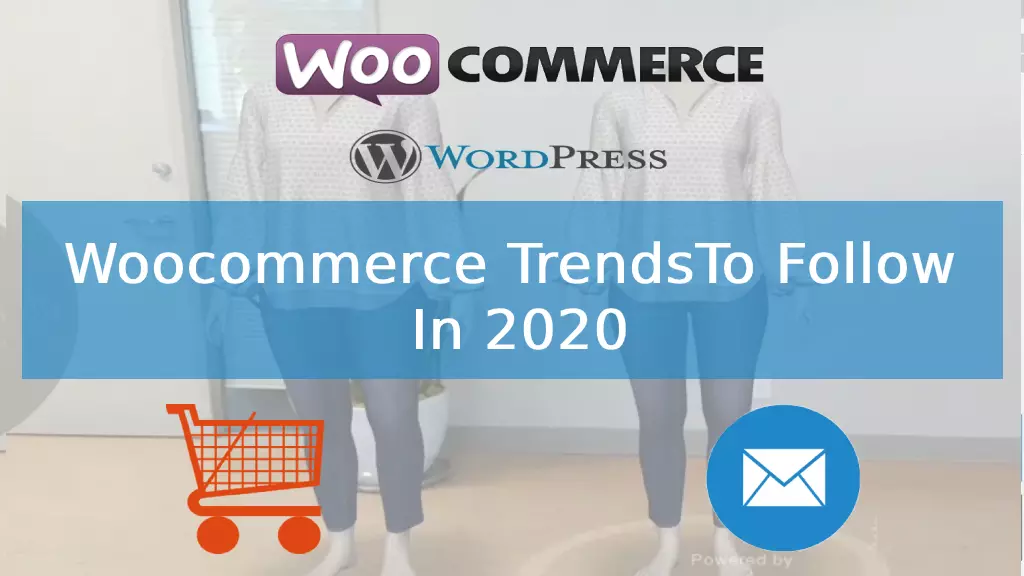 Top Woocommerce Trends To Follow In 2020
Top Woocommerce Trends To Follow In 2020. If you have an online store and missed out on the last annual Woosesh virtual conference held a few months ago, then you're short of information in updating yourself with the latest trends of Woocommerce.
There are more and more Woocomerce plug-ins being released up to date. The likes of Woocomerece mix and match, Woocomerce smart coupon plug-ins and many more are few examples over the past why people still recommend Woocomerce for their eCommerce store.
Top Woocommerce Trends for 2020
Moreover, today we're going to look at some of the few updates for top woocommerce trends to follow in 2020, so you too can meet up with the competition and expectations for happy customer experience.
Woocommerce Is Vastly Becoming A Profitable Platform
No doubt, Woocommerce has proved to be a profitable business platform that helps most merchants to expand the profitability rate of their businesses. This leaves Woocommerce as an eCommerce open-source plug-in to continue leveraging upon as a store owner. However, if you're not already doing that then waste no time about it, because there are a host of new plug-ins and themes Woocomerce has in stock for you to make your profits skyrocket in the year 2020.
Read: Top 10 Tech Skills That will be in Demand in 2020
Just in case you don't know, sources from the internet has it that Woocomerce store owners around the world have already sold an estimated $118 billion worth of products this year alone - A real growth in revenue generation.
It will also fascinate you that one of the primary goals for Woocomerce in 2020 is to grow the gross merchandise value for all Woocommerce stores. This is going to be actualized by helping eCommerce businesses to be more profitable through the incorporation of recommendations for better customer experience and also providing low cost of resources for store development that helps suit customer's needs.
AR To Run As A Woocommerce Platform
AR is now featured on Woocomerce sites, and its technology enables prospective customers to preview products they intend buying from the comfort of their homes in the real world.
The Woocommerce AR Quicklook plug-in delivers an immersive experience to the customer, and as a merchant, you can simply install the plug-in with a simple file upload. You can also edit products and set other configuration on the plug-in as well.
Read: Top Best Programming Languages for 2020
AR plug-in promises to provide extra features and thrilling customer experience such that prospective customers can view products in the real world, through a mobile screen, facilitating them to place, resize and span products in different directions.
Sending Of Emails
A new update for storeowners now requires merchants to send different emails to new customers for them to succeed and surpass other store owners in the competitive market.
Read: Top Web Development Trends to follow in 2020
Among one of the nine best-paid email customer plug-ins available, is the welcome plug-in. The plug-in helps to send emails to every customer that places his or her first order. It is observed that customers who opened these introductory emails are more than likely to open the subsequent emails sent.
How To Speed Up Your Woocommerce Online
The loading speed of online stores is one of the greatest factors for the success of any store owner out there, especially for the forthcoming year 2020. There are over twenty ways of improving the speed of your woocomerce store and I will only leave you here with three important ones.
Select A Theme With Smaller Overhead: You have to choose your theme carefully. Sometimes, themes can be so bad that they can include additional files on every page load – this tends to slow down the speed of your store.

Pick The Correct Host: In the business of eCommerce, one of the key factors is hosting. Hosts do control the infrastructure and which in turn affects any aspect regarding your site. Also note that with the right choice of host for any eCommerce store, you'll be able to cut your loading time in half.

Compress Your Images: Images are the biggest asset of any page on your eCommerce store, and equivalently, it is the slowest loading asset. The best thing to do here is either you try to compress your images or try loading them up via a content delivery network (CDN).
Read: Top 5 Payment Gateways for your Web Application
Posted by
Mahipal Nehra
|
Posted at 10 Dec, 2019
Web