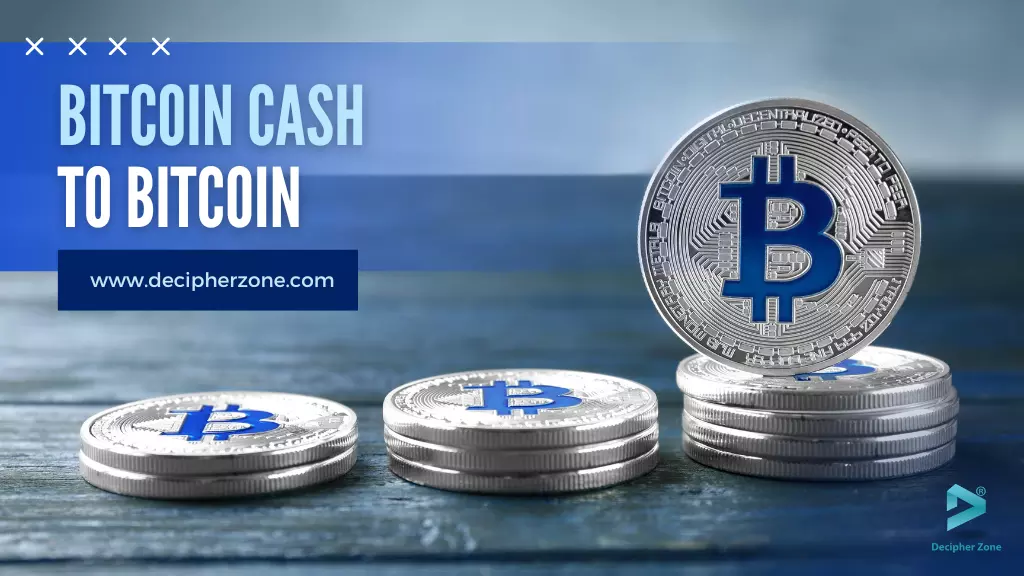 Bitcoin Cash to Bitcoin: Go-to Place to Exchange for Every Trader
Bitcoin Cash to Bitcoin is, for sure, the most recognizable pair to swap and do business with. In many ways, it's because they are pioneers in the crypto world and define the prices of other crypto assets. Let's get to a brief overview of each and where to make the most beneficial swap in the whole Internet.
Bitcoin Cash vs Bitcoin overview and market data
Bitcoin Cash (BCH) shares many of the same qualities as Bitcoin (BTC), but it also has a number of changes and features that make it a different digital asset. Despite being a "fork" of Bitcoin, Bitcoin Payment supporters claim it is closer to the original notion of a peer-to-peer electronic cash system. Bitcoin is the initial cryptocurrency. The protocol's inventor, Satoshi Nakamoto, described this ambition in a 2008 white paper.
What makes them different?
Bitcoin "forked" to create Bitcoin Cash. On August 1, 2017, it was established as a solution to the Bitcoin ecosystem's inability to expand the cryptocurrency.
The essential concern was the 'block size'. It refers to the maximum number of transactions that may be executed in one second (also called 'throughput'). Increasing block size enables for more transactions per block, which boosts throughput, as transactions are data.
The Bitcoin protocol once ceiled each block to 1 MB. Competition for Bitcoin's restricted block size results in higher transaction commissions and slower settlement times.
The 1 megabyte block size contributed to this. Bitcoin remained useful for high-value and/or slow transactions. Bitcoin lost utility as a low-value transaction medium where commissions and settlement time are critical.
Its 'monetary' value fell during some period of time.
Bitcoin is constantly changing. Integrating changes, or Bitcoin's 'governance,' involves thought, persuasion, and volition. People define Bitcoin though.
One camp claimed Bitcoin's block sizes should be 1 megabyte to ease scaling. They suggested that scaling Bitcoin "off chain," on a second layer, was desirable and that the "on-chain" base settlement layer should only be utilized for larger transactions.
Opponents wanted to expand block size to accommodate more transactions. This minor upgrade was seen as a way to make transactions rapid and trustworthy while minimizing costs.
Because the Bitcoin community couldn't achieve a consensus on the proposed change, two distinct Bitcoin implementations developed. Bitcoin Cash (BCH) was the upgraded version with a bigger block size, but Bitcoin stayed unchanged (BTC).
Bitcoin Cash is currently trading at $97.48 USD, with a 24-hour volume of $109.513.675 USD. Bitcoin Cash lost 0.95% yesterday. The current market cap on CoinMarketCap is $1 878 541 482. 19 271 056 BCH coins are in circulation, with a maximum supply of 21 million.
Bitcoin's current price is $16 584,92 USD, and its 24-hour trading volume is $12 847 054 824 USD. Bitcoin lost 0.34% in 24 hours. Bitcoin's current market value is $319,232,814,161 USD. It has 19 248, 375 BTC in circulation and 21 million total.
Ultimate crypto exchange for traders
Meet Godex.io, an anonymous cryptocurrency exchange, that does not ask for the registration and delivers impeccable trading services. Users are never asked for personal data, so there won't be any leakage or something.
You can check for price updates, market data of the coins, price predictions, etc.
Additionally, there's a built-in calculator that allows finding out the final amount of the coin exchanged. Other perks include fixed rates and an unlimited number of transactions.
The website supports over 300 digital assets and is about to increase the pool.
Posted by
Mahipal Nehra
|
Posted at 15 May, 2023
Web