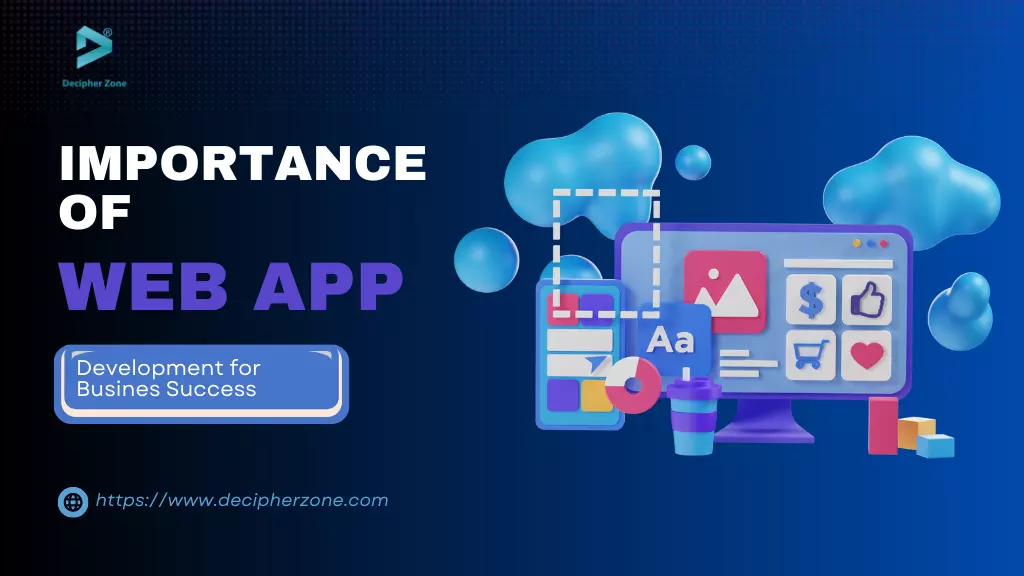 The Importance of Custom Web App Development for Business
It's crucial to select a dependable partner who can deliver high-quality solutions for developing bespoke web applications. They collaborate closely with customers to create specialized web applications that address their particular demands and objectives with the help of a team of knowledgeable developers, designers, and project managers.
The Step-by-Step Guide to Creating a Custom Web Application
Creating a custom web application can be broken down into several key steps. These steps include:
Defining the project requirements;

Designing the user interface;

Selecting the appropriate technologies;

Coding the application;

Testing and quality assurance;

Deployment.
The steps involved in defining the project requirements include determining the precise aims and objectives of the web application as well as the features and functions required to carry them out.
Read: Custom Web App Architecture
This stage is essential to ensuring that the development process continues on course and that the final product satisfies the company's requirements.
Read: Tips to Choose a Custom Web App Development
Another essential phase in the development process is designing the user interface. With an emphasis on delivering the best possible user experience, the user interface should be simple and intuitive.
Why Custom Web Application Development is Essential for Your Business Success
One of the top companies offering services for developing custom web applications is web3 development company. A good online presence is essential for businesses in the modern digital era.
Read: Custom Web Application Development
By offering a smooth and practical user experience, custom web apps may aid organizations in achieving their objectives.
Businesses may streamline their operations, enhance customer communications, and boost productivity by creating a bespoke web application.
Read: Custom Software Development
In addition, the functionality and usefulness of current systems may be further increased by integrating bespoke web apps.
Choosing the Right Technologies for Your Custom Web Application
When creating a bespoke web application, selecting a suitable technology is crucial. The technologies used should be flexible and adaptable to accommodate future development and offer the necessary features and functions.
Read: Types of Custom App Development
The technology should also work with the company's current infrastructure and systems.
Best Practices for User-Centered Design in Custom Web Application Development
It's crucial to employ a user-centered design strategy while creating bespoke web applications for a user-friendly experience. It is necessary to comprehend the consumers' wants and requirements and build the application with them in mind.
Read: Custom Web Application Design Patterns
User research, persona development, and usability testing are best practices for user-centered design.
Ensuring Security and Data Privacy in Your Custom Web Application
Data security and privacy are important considerations while creating bespoke web applications. It entails implementing robust security measures, such as encryption and access restrictions, to prevent sensitive data from being accessed by unauthorized parties. Web apps should also be created to adhere to pertinent data privacy laws like GDPR and CCPA.
Testing and Quality Assurance for Custom Web Application Development
Critical steps in creating a bespoke web application are testing and quality control. Before deployment, this entails extensive testing to find and fix any problems or flaws. Every stage of the development process should consist of quality assurance to guarantee that the final product satisfies the needs and objectives of the company.
Optimizing Performance and Scalability in Your Custom Web Application
For a flawless user experience, bespoke web apps must have their performance and scalability optimized. In addition to adopting performance optimization, best practices like caching and load balancing entail designing the application to be scalable and flexible for future expansion.
Maximizing ROI with Custom Web Application Development
Businesses may reap enormous benefits from investing in creating specialized web applications. By automating procedures and boosting effectiveness, custom web apps may aid firms in saving time and money.
Read: Custom App Development Methods and Practices
Additionally, companies may raise client happiness by offering a smooth and user-friendly experience.
Businesses may ensure that their bespoke web application is customized for their unique objectives and goals, optimizing their ROI by collaborating with a dependable development partner.
Conclusion
Custom web apps must be developed by businesses that want to improve their operations, increase efficiency, and improve the user experience.
By using a step-by-step approach and working with a trusted development partner, businesses can ensure that their custom web application suits their particular needs and objectives.
In addition, organizations may maintain and improve their online presence by staying current with emerging trends and technologies.
Posted by
Mahipal Nehra
|
Posted at 26 Apr, 2023
Web