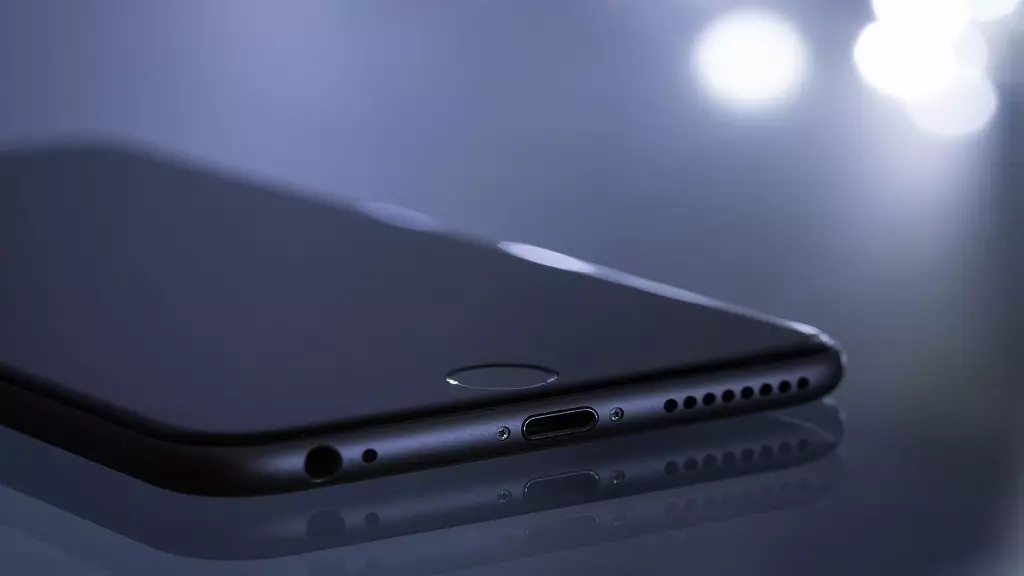 Your iPhone is Spying on You - How to Tell And How to Fix
Could your iPhone be spying on you? Well, it is good to be aware of spyware, which can be described as a type of application or malware that can find its way to your phone and monitor things like your keystrokes, track your activity on the internet, and activate other features such as the phone's microphone and camera.
This can affect different phones running different operating systems, from iOS to Android. However, we will discuss how to tell and fix if your iPhone is spying on you. iOS, the operating system behind iPhones, accounts for about 28% of the mobile operating system in the world.
This means that cybercriminals are always looking for ways to penetrate iPhones and steal data and other information from iPhone users. As an iPhone user, you need to be able to tell when your phone is spying on you and fix it.
Here is how;
Your iPhone is Spying on You - How to Tell
Spyware is used to spy on you through your phone, computer, or any other device you use, especially if you connect to the internet using the device. Here are some of the most common signs to look for to tell if your iPhone could be spying on you;
Unusual Data Usage
The future of cybersecurity shows that the next destination for cybercriminals is mobile phones. We are already there, something that can be explained by the growing popularity of spyware on mobile devices.
Spyware will tend to use your phone even when you are not using it. One of the main purposes of spyware is to steal information and data from your iPhone. This data has to be transferred from your phone to the cyber criminal's preferred location.
For this transfer to take place, your phone must be connected to the internet. Therefore, the spyware will use your mobile data to send all the information that it steals from your phone.
To make this sound even worse, it means that you will be spending your own money to send your personal information to a cyber-criminal. This information might be used against your will and the repercussions might hurt you or your businesses in different ways.
Presence of Unauthorized Screen Identification Methods
Advancements in technology have allowed phone manufacturers to include different ways through which users can add screen identification on their phones. For example, you can use your face ID, fingerprint, PIN, and password, or even just a swipe. Different technology trends will even see more options available in the future.
However, spyware applications can also add their screen lock authentication method. If you realize that there is extra authentication that you did not set up, then you can be a victim of a spyware application.
Uncommon or Unusual Messages
Sometimes when browsing using your iPhone, you might notice random messages or pop-up windows telling you to do something. They might be adverts, links, or even messages trying to invoke some action from your end.
Since most spyware applications come bundled with adware, then these are all indications of spyware. You might also get messages in the form of application notifications, SMS, or text messages.
If you are getting these messages, then it is time to take action to remove spyware and avoid being spied on.
Faster Battery Drainage
You have been using your phone for a couple of months without any problems. This means that you have identified its battery usage and when you charge it. However, you start noticing some changes in its battery drainage patterns.
For example, you are forced to carry your charger everywhere you go because the battery can be drained before you get home. Well, spyware will work throughout to check on your activity and transfer information.
It will spy, steal, and send information throughout as long as your phone is on. This means that even when you are not using the phone, it will still be in use. This leads to faster battery drainage and is a sign that your iPhone is spying on you.
Overheating
If your iPhone is functioning well, you should not have any problems with overheating. An overheating device, whether a phone, computer, or any other device might indicate a serious hardware or software problem.
In addition, an overheating iPhone might also indicate that you have spyware running in the background. As discussed above, you should not panic whenever your iPhone is overheating since the problem might be caused by other issues.
If your iPhone is overheating, the first step you need to take is simply to clean the phone and remove any junk apps or files. If the problem persists, then you need to start worrying about the presence of spyware.
Your iPhone is Spying on You - How to Fix
Install a Security and Privacy Application
The first step to removing spyware from your iPhone is installing a security and privacy application. There are hundreds if not thousands of such applications on the iOS app store for you to choose from.
However, when choosing the right applications for your needs, make sure to go through its reviews to see the experiences of other users.
In addition, ensure that the app is provided by one of the best and most reputable companies. This is because not all developers follow the best practices for a secure app development process.
If you fail to do this, you might end up installing another spyware application that disguises itself as a security app. You might also end up with an app that does not do what it promises to do.
Uninstall Suspicious Applications
Some iPhone users install multiple applications without even thinking about what the apps do or whether they need them or not. It is common for some people to do this and forget about apps that they installed themselves.
However, it is also common for iPhone users to know about applications that they did not install on their phones. If you realize that you have an application that you did not install, uninstall it immediately. This app could be spying on you.
To uninstall an application on iPhone, simply press and hold on the application icon. You will get several menu options. Depending on the version of iOS you are using, select Delete App or Remove App.
Update iOS
This process only applies to those who are not using the latest version of the iOS operating system and can solve all the problems discussed above on the ways to detect iPhone spyware.
Cybercriminals always look for vulnerabilities in software applications and operating systems. This explains the reason why operating system developers such as Apple release fixes regularly to eliminate any loopholes that might exist on their products.
Updating your iPhone to use the latest anti-spyware patches ensures that you get rid of any spyware installed on your iPhone. This can also help you get rid of any ransomware that might have found its way to your phone.
To update your phone;
Navigate to Settings and then tap on General at the bottom of the settings menu.

Select Software Update.

Your phone will notify you if you have an update that you should install. Follow the on-screen prompts to install the latest operating system on your phone.
Factory Reset Your Phone
This is one of the last solutions you should consider especially if all other solutions discussed here do not work for you. Factory resetting your iPhone means that you will be erasing all data from the iPhone.
Before you start the process, ensure that you have used iCloud or iTunes to back up your phone. However, restore your phone from a previous backup that was created before you detected one of the issues discussed above - or rather before your phone was affected by spyware.
Using a current backup means that you will still have the spyware installed on your phone. It will make no sense for you to reset your phone if you will reinstall the spyware that drove you to this process in the first place.
To reset your iPhone;
Navigate to settings and then tap on General at the bottom of the menu.

Scroll to the bottom of the General menu and tap on Reset.

Select Erase All Content and Settings.

Tap Confirm.
Always Be on the LookOut
Technology continues to advance every day. With this, cybercriminals are finding new ways to hack into devices, install malicious applications, spy on users, and steal personal information.
Fortunately, you can easily detect if your iPhone is spying on you and fix it by following the solutions discussed above.
Posted by
Mahipal Nehra
|
Posted at 12 Aug, 2022
Web