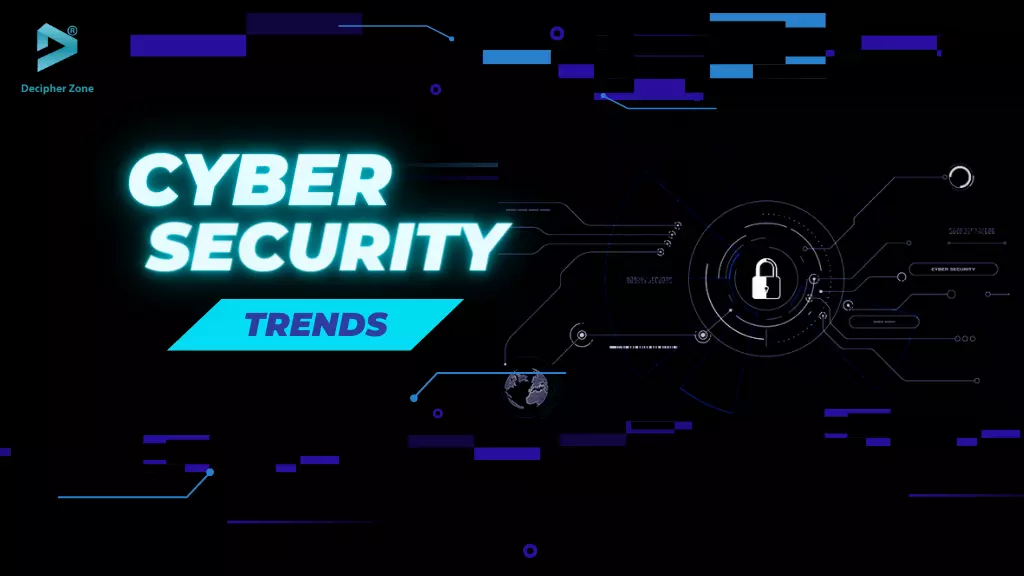 Cybersecurity Trends: What's coming in the next 5 years
With the global digital revolution, all large and small businesses, corporations, organizations and even governments rely on computerized systems to manage their day-to-day operations and make cybersecurity a top priority to protect data from various online attacks or unauthorized access.
Here are the top cybersecurity trends for 2022
As news of data breaches, ransomware, and hacking becomes the norm, continued technological advancements point to a corresponding shift in the cybersecurity paradigm.
1. Automotive Hacking on the Rise
Modern automobiles are outfitted with automated software that provides seamless communication for drivers in areas such as cruise control, engine timing, door lock, airbags, and sophisticated driver aid systems. These cars interact via Bluetooth and WiFi technology, which exposes them to a number of vulnerabilities and threats from hackers.
Read: Secure App Development Process
With the increased usage of autonomous cars, gaining control of the vehicle or employing microphones for eavesdropping is predicted to increase in 2022. Self-driving or autonomous cars employ an even more complicated process that needs stringent cybersecurity safeguards.
2. Artificial Intelligence's Potential (AI)
As artificial intelligence is introduced into different market categories, this technology, along with machine learning, has led to significant improvements in cybersecurity. AI has played a key role in the development of automated security systems, natural language processing, facial recognition, and autonomous threat detection.
However, it has also been used to create sophisticated malware and attacks to bypass the latest data security mechanisms. AI-enabled threat detection systems can predict new attacks and immediately notify administrators of any data breaches.
3. The next destination is mobile phones
Cybersecurity trends are fueling a 50% surge in mobile banking malware or assaults in 2019, making our portable devices a possible target for hackers. All of our images, financial transactions, emails, and communications put people at risk. Smartphone viruses and malware are anticipated to capture the focus of cybersecurity trends in 2022.
4. Additionally Potentially Vulnerable is Cloud
To protect the data from leaks, security procedures must be regularly evaluated and upgraded as more businesses establish themselves in the cloud. Although cloud programs like those from Google and Microsoft still have strong security measures in place, it's the user end that often leads to mistakes, dangerous malware, and phishing scams.
5. Email security
Email will be a serious security issue or, in certain cases, a risk in 2022 as online communication becomes more and more vital. Traditional defenses, such as the most recent anti-virus software, can never stop cyberattacks and extremely sophisticated social engineering email security attempts. It might also be beneficial to read The Art of Email Security.
Today, threats related to email security are growing at an alarming rate. Ransomware, whale phishing and other cyber threats have become serious problems for many businesses.
As a result, businesses large and small must develop strategies to mitigate the growing threat to email security. Email is the weakest link in the security chain as it is used in over 90% of cyberattacks. Security breaches can also damage the reputation of a customer or company.
However, preventing hacking requires a multi-layered approach to keeping email secure. One problem is that email is not a secure communication channel by default. EES provides cloud computing consulting services that begin with migration planning and go all the way to providing successful completion of the migration.
We work on everything from contact center planning to cloud DevOps, from app creation that best suits your company's needs to cloud cost optimization.
Here's how to change VPN location:
Choose a reliable VPN if you don't have one yet.

Download your VPN and install it on your computer.

Open and log in your VPN.

Select the country you want to connect to.

That's it!
Risks to email security in 2022
When a cybercriminal sends a person an email pretending to be someone the user knows, this is known as email spoofing. Email spoofing to the original sender is simple to do but very hard to track down.
Another risky tactic used by hackers to trick victims into providing sensitive information like bank accounts or social security numbers is phishing. Cybercriminals occasionally add images and trademarks to make the content appear more real and legitimate. They even seem to link in a natural way.
However, it directs viewers to a fraudulent website. Customers need to be made aware of the available anti-phishing solution since spoofing and phishing are two of the most popular attack methods used by cybercriminals.
It is necessary to identify email service vulnerabilities brought on by provider misconfigurations. The target system is breached, information is exposed, and the system becomes inoperable when email service vulnerabilities are exploited.
Squatting is the act of registering, selling, or using a domain name to make money off of the reputation of another party. As a result, domain squatting and targeted spear phishing may attack businesses and their clients.
Every day, there are more and more ways for Internet users to be attacked. A computer might be taken over by one link that contains malicious content. The security of the email service's components must be improved, and anti-phishing methods including team member training and email threat simulation must be implemented.
Spear phishing scams and compromised business email (BEC)
Another significant issue is that a cyberthief who manages to get past all security precautions attacks the system using the end-ignorance. user's because 97 percent of people worldwide are unable to identify a sophisticated phishing email. Through phishing tests, examinations, polls, and games, users should be continuously alerted about risks.
He may take control of the entire computer system and network if he receives malicious information from the user via an email attachment. To ensure an effective defense against phishing, these files must be inspected using an anti-virus and behavioral analysis tool based on signatures.

Posted by
Mahipal Nehra
|
Posted at 23 Aug, 2022
Web