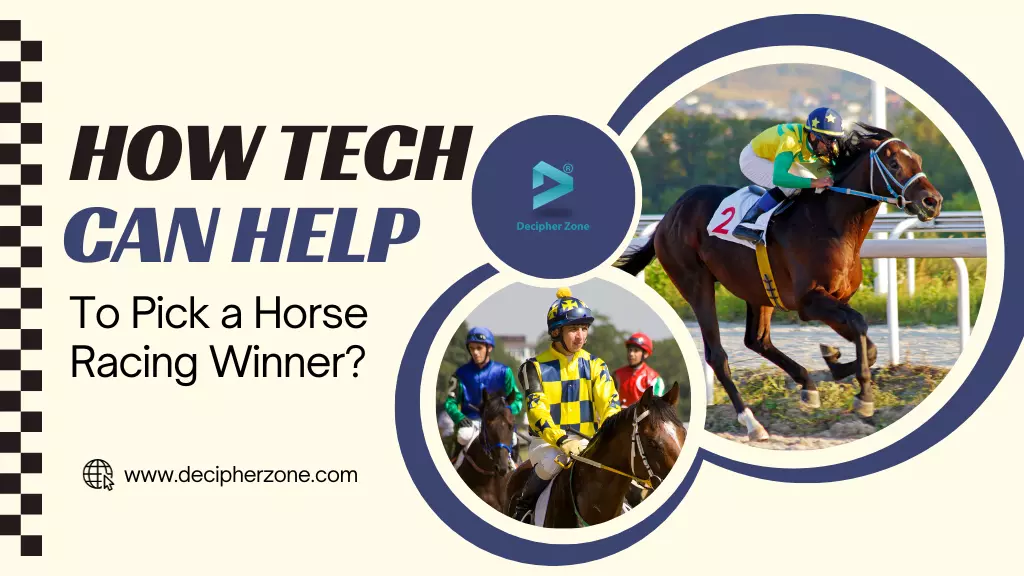 How Technology Can Be Used to Help You Pick a Horse Racing Winner
Horse racing is a sport that combines tradition with some of the most cutting-edge technology out there. While the thrill of matching a race will always remain the same, the constant advancements in technology mean that you now have a number of tools at your disposal to help you analyse data, track performances - and simply make much more informed decisions.
How Technology Can Be Used to Help You Pick a Horse Racing Winner
So, here, we will take a look at how you can use technology to increase your chances of picking a winning horse…
Online Betting Sites
These have been around for years now, but they have completely revolutionised horse racing as we know it. You can access all sorts of information, compare odd and even live-stream races from the comfort of your home… or wherever you are on your mobile device.
Whether you want to bet months in advance when ante post betting UK, or whether you want to place your bet as the race is in action, these sites can give you real-time data on race schedules, jockey changes and even track conditions, so you can make the best decisions possible at that time.
Data Analytics
Data analytics tools really have been a game-changer in horse racing analysis. Giving you huge amounts of historical data, you can now use software and technology to identify any patterns, spot trends and look for performance indicators on horses, jockeys, trainers and even tracks. Knowing this, you will be able to make more strategic bets based on the past performances of everyone involved.
Speed and Performance Metrics
Some of the more advanced technologies allow interested parties to actually collect precise speeds and performance metrics of different horses. You can gather information on stride length, sectional times and even heart rates.
This information can then be used to understand the horse's fitness, running style and potentially work out how well they will do over a particular distance or on a particular type of track.
Video Analysis
We also now have video analysis software, which means you can actually review race footage and thoroughly scrutinise a horse's past performances.
Basically, this can help you assess how a particular horse generally performs under different conditions - such as turf or all-weather tracks, and also in different racing situations such as front-running or closing from behind.
Handicapping Software
Handicapping software uses algorithms to calculate a horse's handicap rating - and this will compare its past performance with other horses in the race.
These ratings are great if you are looking for a value bet - as you can easily identify those horses that are either undervalued or overvalued by bookies, potentially meaning even more profitable bets.
Weather Forecasting
As is the case with any outdoor sport, the weather conditions can have a massive impact on the outcome of the race. The great news is that forecasting has never been more accurate.
The most modern weather forecasting tools can now give pretty accurate predictions for race days, so you can adjust your betting strategy accordingly - as some horses perform better on wet tracks, while others prefer dry.
VR and AR
Although this is still an up-and-coming technology, VR and AR technologies can offer you a more immersive experience. Virtual Reality can take you right into the very heart of the action, practically giving you the feeling of actually being in the stands… or even on the back of the horse! Augmented Reality, meanwhile, can give you a better viewing experience by giving you real-time statistics and overlays as the race plays out.
Conclusion
Ultimately, technology has massively changed the way we bet on horses. You now have more access to information than ever before and you can use analysis tools and technology to help you make the best decisions possible, refine your strategy… and hopefully pick the winner.
Obviously, no technology or methods can guarantee success - but if you harness the power of the most up-to-date technology, you can certainly give yourself a better chance - and an even more fun experience as well.
Posted by
Mahipal Nehra
|
Posted at 18 Sep, 2023
Web