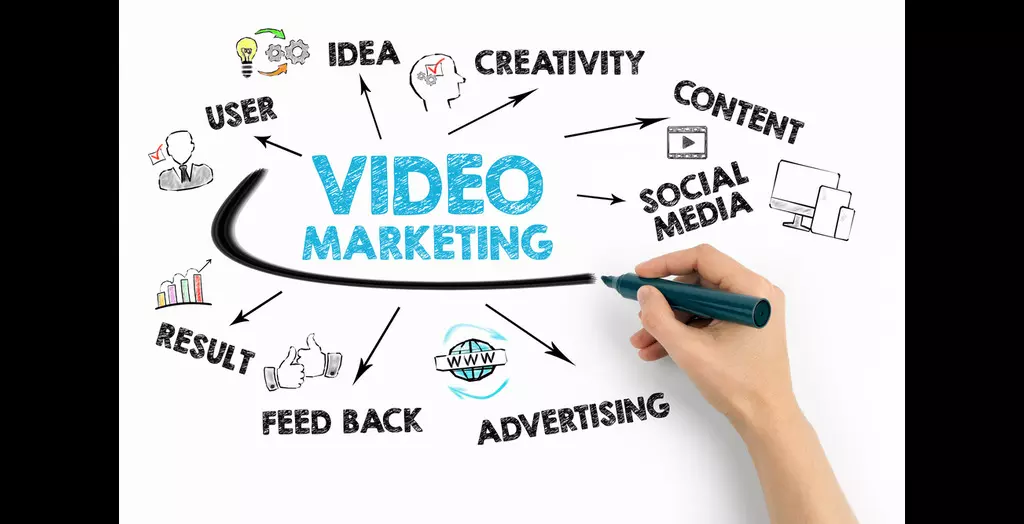 How To Launch A Successful Video Marketing Campaign
Modern businesses can stay ahead of the competition and achieve growth by utilizing effective marketing strategies. The traditional word-of-mouth and printed ads method are no longer cutting it.
If you want to engage with your audience and generate more leads, chances are you need to widen your horizon and get into digital marketing.
In the digital world, video marketing campaigns have become one of the most effective virtual marketing strategies that can convert into sales and yield business growth.
However, before utilizing this proven-effective method, it's essential to learn it first. Focusing on video strategies and finding the right mediums to distribute them will allow you to reach your business goals.
Launching A Successful Video Marketing Campaign
Consider the following ways to launch a successful video marketing campaign:
Know Your Target Market
An initial step in planning an effective video marketing campaign is to check and assess who your target audience will be. While it's okay to be able to reach a wide audience, there's a stronger effect when you focus on specific niche groups. Discover your market potential, and look for pain points and problems your brand can solve.
Video marketing campaigns would be adversely affected if your company skips this crucial step. It won't be as effective if your content is not targeted to your target market. It's like using the best gun but failing to hit the bull's eye.
There are many ways to discover who your target audience will be. One method is to use tools and software to gather audience data. Many businesses already have this data, so you can extract and study this valuable information.
Another way is to conduct surveys and interviews and create discussion groups. You need to engage and interact with the market to determine who needs your products or services.
Review existing sales data to determine who has already purchased your products or services. Take note that when you understand and figure out who to target better, your video marketing campaign can be more specifically crafted to appeal to such groups. It will lead to more effective and positive outcomes.
Launch A Video Creator Team
The cost of producing video marketing content does not need to be high. However, you need to invest in the right team. Delegate a video creator team who can focus on ensuring video quality and valuable content. Make sure all your content is authentic, relatable, and compelling.
Video production requires various skill sets, which might be impossible for one person to complete. Depending on your goals and project scale, assigning 3 to 5 members to the video content team would suffice. You can create your content internally by using unique and creative ideas from your video creator team.
However, if you're not open to hiring a team of internal video experts, another option is to outsource your video content strategies. There are digital marketing experts who are specialized in formulating video marketing campaigns. Since they have mastered the industry and the techniques, they can provide you with the best output and generate excellent results.
While the latter may require an initial investment, you'll realize that it yields a better return on investment in the long run. You can make an impactful, one-time video advertisement by working with professionals.
It's all about entrusting your marketing campaigns with a reliable and reputable video marketing agency that knows what you want and need. It is an essential technique that can elevate your business.
Use The Right Platform
Your next step should be to choose platforms that resonate with your audience for your marketing videos. This crucial step can make or break your video marketing campaigns. It should be in line with who your target audience will be.
The key is choosing the right platform your audience usually spends a lot of time in. If you want to reach millennials and Gen Z, TikTok might be your best choice. However, you can explore using Facebook or Instagram if you plan to reach Gen X and Baby Boomers. Consider these two video marketing platforms below:
has taken the world by storm and peaked its fame in recent years. It might be difficult for YouTube to compete with the fun mobile app since it launched. Your target audience may prefer 15-second videos over longer ones. No matter what products or services you offer, this is a good platform your business must explore.
You can also achieve business growth by marketing on YouTube, and here's why. YouTube has been a mainstay in the social networking industry. It has continued to generate a large percentage of users over the years. In fact, it is considered the largest video-sharing platform in the world. You can find diverse video content from this platform. YouTube may be the perfect place for your video if your product or service is focused on troubleshooting problems or providing knowledge and information to the masses.
Keep Videos Short, Clear, And Shareable
Video content should not be too long that they are already dragging and boring. Thus, make your video marketing campaigns short and clear. People love to share video ads, so your marketing work is done for you by your viewers. So, make your video campaigns shareable, and ensure there are no glitches and hurdles.
Video campaigns are designed to increase sales, but too much self-promotion could cause backlash and keep your viewers away. Hence, it's essential to focus on providing value. It means your videos should be inspiring, educating, and entertaining. Rather than focusing on selling your products, address your viewer's problems and provide them with solutions through your products.
Leverage Video Creating And Editing Software And Tools
When you finally have a video content idea and concept, it's time to get them to fruition. However, this will require you to invest in the right video-creating and editing tools and software. These factors will determine the quality of your video marketing campaign.
With the advent of technology, using advanced tools is a great way to make your visuals stand out and engage your viewers. Invest in tools that provide cutting-edge features that make your videos more engaging and appealing to your audience.
Conclusion
businesses become more competitive, you need to up your game when it comes to your marketing efforts. It is best to focus your attention on video marketing this year because it plays a major role in marketing success.
See how video can impact your business when incorporating it into your marketing strategy. Make your next video marketing campaign a success by planning and creating it now and applying the tips above.
Posted by
Mahipal Nehra
|
Posted at 04 Jan, 2023
Web