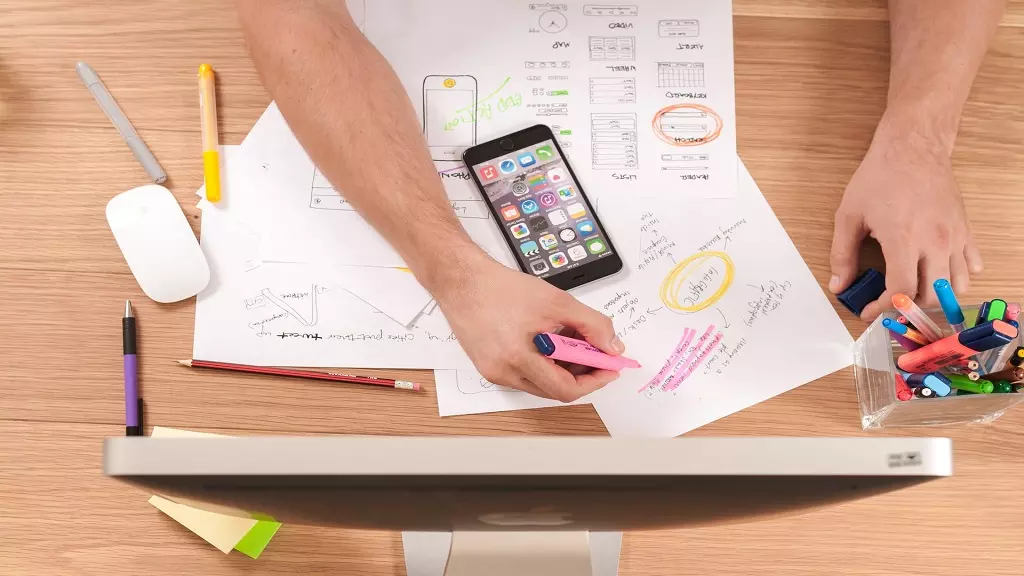 7 Essential Techniques To Use To Elevate Your Small Business
Running a small business can be tough - there's a lot of work that goes into it and oftentimes it feels like you're juggling everything at once. But don't worry, we're here to help!
7 Techniques & Tools for Elevate Your Small Business
In this blog post, we'll discuss 7 essential tools and techniques that you can use to elevate your small business. By using these tips, you'll be able to streamline your operations and make your business more successful. So what are you waiting for? Read on to learn more!
1) Use Market Research Tools
As a small business, it's important to use market research tools and techniques to get ahead of your competitors.
It can help you understand your target market, identify new opportunities, and make more informed decisions about marketing and product development. Market research can also help you track customer satisfaction levels and monitor competitor activity.

Read: Small Online Business Ideas
A good example of a market research tool is Attest. With tools like this, you can get market and brand insights faster. You can also do competitor analysis, and even build surveys.
The surveys created can then be used to understand your target market's needs and wants. Additionally, there is the product development and scoping feature that makes it easier to get feedback and thoughts from your target market as well as do price testing to get to know which is the best price for your product.

Read: A Brief Guide to Dating App Development
Overall, any small business often has limited resources, so it is important to use market research wisely. When done correctly, it can save you time and money by helping you avoid costly mistakes.
2) Keep Track of Your Finances
As a small business owner, one of the most important things you can do to elevate your small business is to keep track of your finances. This means knowing where your money is coming from and where it's going.

Read: E-Learning Web App Development
There are a lot of great finance tracking software programs out there like Quickbooks and Mint. But which one is right for your Small Business? Here are some things to consider before making your choice:
How many employees will be using the software?

What type of business do you have

How much money do you want to spend on the software?

Read: Top 5 CRM Software for Small Businesses
These are just a few of the questions you should ask yourself before choosing a finance tracking software for your Small Business. By taking the time to find the right software, you can save yourself a lot of time and money in the long run.
3) Use A Project Management Software To Track Tasks and Deadlines
Another essential tool for small businesses is project management software. This can be incredibly helpful in keeping track of deadlines, tasks, and progress on projects. There are many different options available, so find one that works best for you and your team. Some popular choices include Asana and Basecamp.

Read: How Much Does it Cost to Develop a Car Rental App
Choosing the right project management software is critical to the success of any project. Here are ten things to consider before making your decision:
Cost is always a factor, but it shouldn't be the only one. Free or low-cost options may have limited features that end up costing you more in the long run.

Ease of use is important, especially for team members who are not familiar with project management software. Look for a platform that is intuitive and easy to learn.

Project management software should allow you to track and monitor progress, set deadlines, and assign tasks.

It should also provide a way to communicate with team members and keep everyone on the same page. Make sure the platform you choose has all the features
Read: How to bill a client and get paid faster
4) Focus On Marketing
Marketing is key to the success of any small business. You need to get your name out there and let people know what you're offering. There are a lot of different marketing channels you can explore and you may be wondering how to market your business effectively without breaking the bank. Luckily, there are many affordable and even free marketing strategies that can help you reach your target audience and grow your business. Here are a few of our favorite marketing tips for small businesses:

Read: How Much Does It Cost To Build A Hotel Booking Application
First, make sure you have a strong online presence. This means having a well-designed website that is easy to navigate and provides visitors with the information they need

You should also create social media accounts on platforms like Facebook, Twitter, and Instagram and post regularly to engage with potential customers.

Videos are a strong tool for your marketing campaigns, so use a video maker for creating videos that grab the attention of your viewers.

In addition to online marketing, consider using traditional marketing techniques like print ads, direct mailers, or even TV or radio commercials.

Finally, always remember to focus on your customers. They are the ones who will keep coming back so it's important to make sure they're happy. This means providing great customer service, offering quality products or services, and constantly asking for feedback.
5) Implement Search Engine Optimization (SEO)
There are many benefits to implementing search engine optimization (SEO) for small businesses. By taking the time to improve your website's SEO, you can elevate your business above your competitors and attract more customers.

Read: The Power of Business Intelligence
Some of the benefits of SEO include:
Increased visibility in search engines. This is perhaps the most important benefit of SEO. By improving your website's ranking in search results, you will increase its visibility and therefore its chances of being seen by potential customers.

More traffic from organic searches. Organic traffic refers to visitors who find your website through a search engine, as opposed to other sources such as social media or paid advertising. Since these visitors are already interested in what you have to offer, they are more likely to convert into customers.

Improved brand awareness and credibility. When your website appears higher in search results, it will also be associated with a sense of trustworthiness and credibility. This can help to improve your brand's reputation and attract even more customers.

Read: How Much Does It Cost To Develop A Real Estate App
SEO is not a one-time task or campaign, but rather an ongoing process that should be incorporated into your overall marketing strategy. To get started, try conducting keyword research to identify relevant keywords that you can target on your website. You can also improve your website's SEO by making sure that it is well-designed and user-friendly, and by creating quality content that appeals to your target audience. By taking these steps, you can help to ensure that your small business will be successful in the long run.
6) Create Listings On Major Directories
Creating listings is where you list your business on directories like Google My Business, Yelp, and Angie'.
Creating listings on major directories is one way to help elevate your small business and give it the exposure it needs to succeed. Here are four reasons why creating listings on major directories can benefit your small business:

Read: On-demand Medicine Delivery App Development
First, when customers are searching for businesses like yours, they're likely to use a directory. By creating a listing on a directory, you ensure that your business will show up in search results and potential customers will be able to find you.

Second, many directories offer additional features that can help your business stand out, such as the ability to add photos, videos, and coupons. These features can help you attract more attention from potential customers and make your listing more informative and appealing.

Third, directories are often used by media outlets and other businesses when they're looking for experts or sources for stories or products. By having a listing on a directory, you increase the chances that you'll be found by these businesses and have the opportunity to gain publicity for your small business.

Fourth, having a listing on a major directory can help build trust with potential customers. When customers see that your business is listed in a reputable directory, they'll be more likely to trust your business and feel confident in doing business with you.
7) Get Customer Reviews And Monitor Them
If you're not getting reviews, you're missing out on one of the most powerful marketing tools available to small businesses. Good reviews can help attract new customers and improve your business's reputation. But even more importantly, monitoring your reviews can give you valuable insights into what your customers think about your products or services.

Read: How to Develop Restaurant Management System
Here are a few reasons why getting reviews and monitoring them is so important for small businesses:
They provide valuable feedback: Reviews can tell you what your customers like and don't like about your business. This feedback can be invaluable in helping you improve your products or services.

They help build trust: Customers are more likely to trust a business with good reviews. In fact, studies have shown that nearly 60% of customers won't consider a business unless it has at least four stars.

They can improve your SEO: Good reviews can help improve your search engine ranking, making it easier for potential customers to find you

You can respond to negative reviews: If you see a negative review, you can reach out to the customer and try to resolve the issue. This can turn an unhappy customer into a loyal one.

You can track your progress: By monitoring your reviews over time, you can see how your business is doing
Conclusion
As a small business, you may feel like you are always playing catch-up. We believe that these 7 essential tools and techniques will help elevate your business and get you on the path to success. Implementing even just a few of these tips can make a big difference to your business.
Posted by
Mahipal Nehra
|
Posted at 03 Jun, 2022
Web