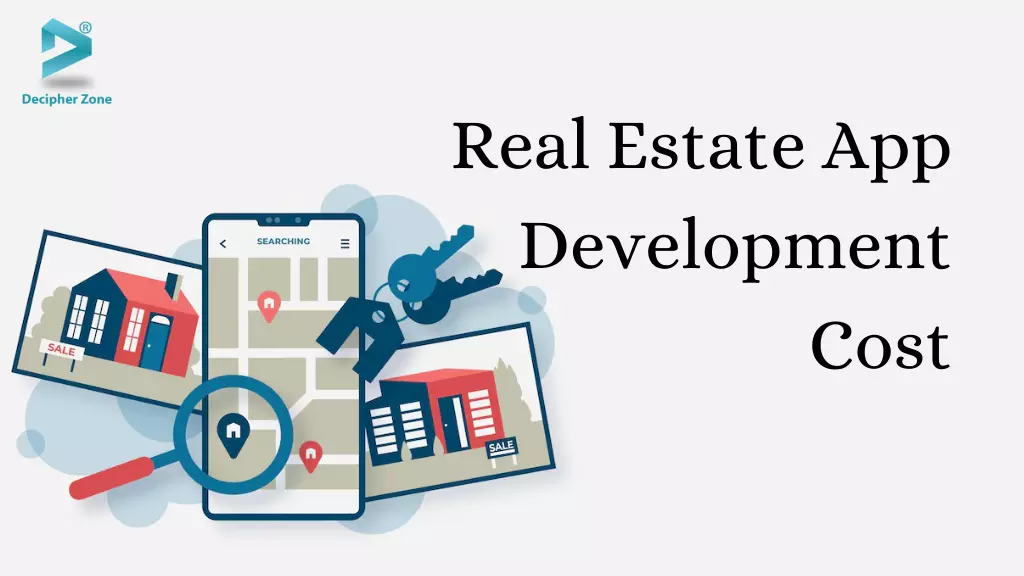 How Much Does It Cost To Develop A Real Estate App Like SpeedHome?
How Much Does It Cost To Develop A Real Estate App? If you have ever looked for accommodations, you will understand how tiring, frustrating, time-consuming and sometimes disappointing it can be. Unfortunately, until recently, to find the accommodation you would have to search for a real estate agent, hire them, explain your requirements and regularly contact them till you find the home or office of your choice.
To solve this problem real estate websites and web apps were developed. And with volatile economics, higher migrations and lower-mortgage rates, the demand for real estate apps are much higher than before.
Being a realtor, you might know that most of the searches for real estate properties are done online. And if you are a real estate agent who hasn't yet switched to the digital way, then it's about time you understand all about real estate apps and hire developers to build one for your business.
What is a Real Estate Application?
Real estate applications are software programs designed to make the process of property transactions efficient. These apps are designed in a way that makes it easier for sellers, realtors, investors, landlords, tenants and buyers to find each other smoothly.
Real estate apps have thousands of properties listed in their database that help buyers or tenants to search for the ideal properties be it apartments, villas, or commercial ones from wherever they are.
It also offers a platform for the realtors to build their client base and generate more leads that also boost their revenue while reducing the in-person brokerage.
We have listed a few statistics that will help you understand how the real estate app may improve your business profit.
According to Globe Newswire, the global real estate market is projected to reach $3741.06 billion with a 10.5% CAGR in 2022. Moreover, by 2026 it is estimated that it will grow up to $5388.87 billion at a 9.6% CAGR.

PR Newswire projected that the real estate market will reach $5388.87 billion at a CAGR of 9.6% by 2026.

A report from Statista states that investment in real estate software in the United Kingdom can reach around $477.35 million by 2024.


Another report at Globe Newswire predicts that the global software market of real estate can grow up to $15.8 billion with a compound annual growth rate of 8.9% by 2027.

The real estate software market size is estimated to reach $18.66 billion at a CAGR of 9.7% by 2028, states PR Newswire.

Industry Arc forecasted that the software development real estate market will grow to $20.6 billion at a CAGR of 5.7% by 2026.

A report from Market Research Future suggests that the global real estate software market will grow at a CAGR of 10.1% from 2019 to 2027.

Data Bridge Market Research forecasted that the real estate software market will grow at a CAGR of 9.8% and reach $17.06 billion by 2028.
Real Estate SpeedHome Business Model
Renting a property is easier and more transparent when you use Speedhome, a platform that combines mobile technology with automation. Rental bidding, virtual viewing, and zero deposit rental protection are available through their platform, making it easy for landlords and tenants to find one another.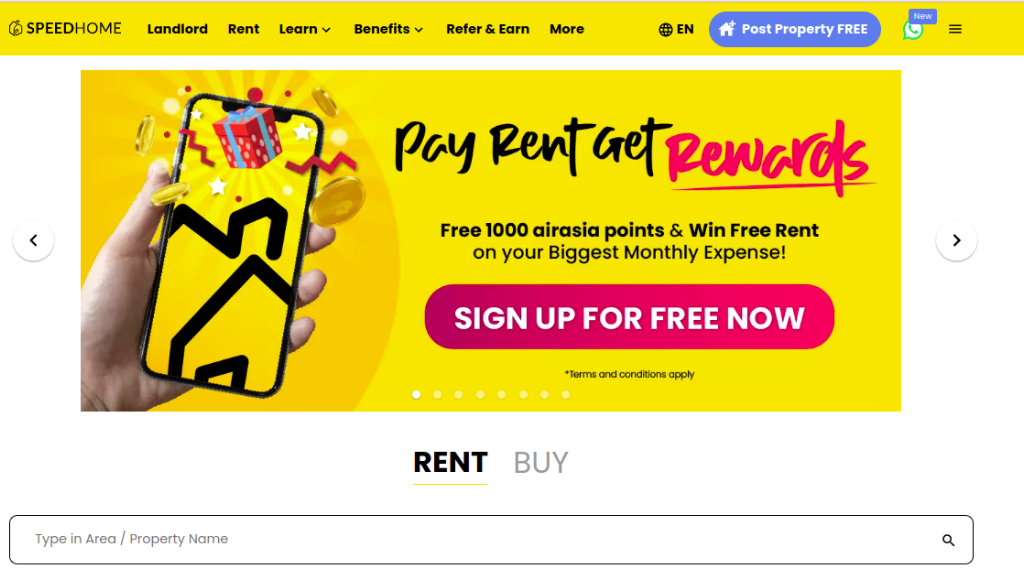 It is a property classified app that directly deals with property owners rather than property agents. SpeedHome is a platform that allows buyers or tenants to rent or buy the property with no deposit or fees. It also allows landlords to be protected with insurance from Allianz. Besides, the app filters bad tenants through their employment and financial history so that the landlord can find better tenants.
Read: On-demand Medicine Delivery App Development
Put simply, it saves time and energy for both the landlord and tenant while reducing the gap between them. The basic function of the web app is to rent, sell or buy properties.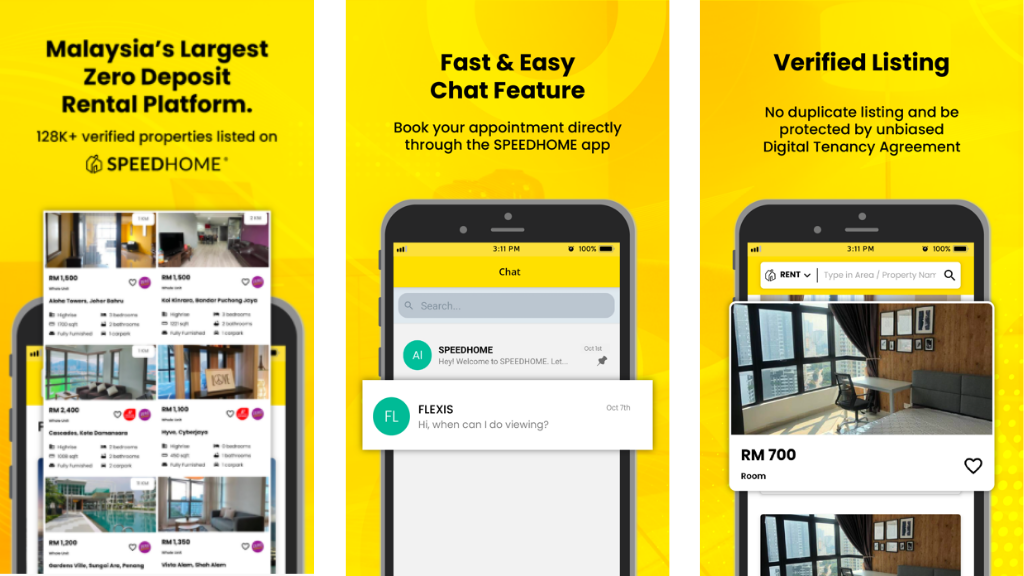 Although there are three methods (subscriptions, featured listing, and commissions) through which a real estate app owner can earn, SpeedHome earns through the featured listing model. But to give you a clear picture, we will explain both revenue models.
Subscriptions: In this method, the web app earns through brokers who want to list their properties. Here, the brokers pay subscription fees to list unlimited properties and increase their reach among clients.

Featured Listing: Another method through which a real estate app owner can earn is featured listing. In this model, sellers who want to sell their properties quickly can run advertisements by paying for featured listings that help them to attract more customers and improve their sales.

Commissions: It is the most common revenue method where the platform owner earns a certain amount of payment after deal finalization between buyers and sellers.
Read: What is Custom Software Development
So that was all about the SpeedRent business model, now it's time to see how real estate apps work.
Advantages of Real Estate App Development
Now that we know which business revenue model real estate apps work, let's understand the advantages that a real estate app can offer.
Real estate apps save the time it takes to compare properties as the users don't need to visit each one of them before deciding the best options according to the area and budget they have.

Users get accessibility to up-to-date information about listed properties whenever they want.

If something went wrong while the process of dealing with the property, the real estate web app makes it easy to connect with an agent 24/7.

To get the best suitable property options that match the requirements of the user, real estate also has a variety of filters like price sort, area selection, property type, etc.

The real estate app also has a step-by-step guide to make the selling, buying, and renting of the property smoothly.

While putting the property up for sale or rent, it often remains difficult to decide the right price, and if the real estate app has a big data algorithm, it can help sellers get estimated rates and choose the ideal price of their properties.

The real estate app gives sellers the feature to send push notifications to the users using the preferences set by users, it will also boost the property sales.

Sellers can add 3D tour guides, videos, HD photos and street views that show properties at their best.

Most importantly, as the web app is accessed by thousands of users every day, the market reach of your property also increases.
Must-Have Features for Real Estate Web Application
Some of the features that a real estate web app must have to ensure its success are:
Registration

Property Listing

Profile Management

Search Filtration

Extensive Database

Map Integration

Admin Panel

Chat Support

Review Booking

Tab for Saving Properties

Property Comparison

Mortgage and Interest Rate Calculator

Property Booking

Push Notifications

Analytics for Sellers

Virtual Tours

Feedback and Rating

Contact Seller/Buyer

Activity Management

Lead management

Multiple Listing Service (MLS) Integration

RETS (Real Estate Transaction Standard)

Custom Mail Reminder
Basic Tech Stack To Develop Real Estate Web App
To create a reflexive and influential real estate web app that meets the requirements of your business, you can hire an experienced team of project managers, backend & frontend developers, testers, and quality assurance engineers; and opt for the right tech stack that is listed below.
Read: How to develop a Multi-Vendor Food Delivery System
| | |
| --- | --- |
| Requirements | Tech Stack |
| | HTML, CSS, Java, JavaScript and PHP |
| | Next.js, React, Node.js |
| Content Delivery Networks | Cloudflare CDN, Google Cloud CDN, Microsoft Azure CDN, Amazon CloudFront or ‎Rackspace Cdn |
| Domain Name Services | Cloudflare DNS, Amazon Route 53, GoDaddy Premium DNS, Infoblox NIOS, Google Cloud DNS or UltraDNS |
| Web Accelerators | Cloudflare Website Optimization, AWS Global Accelerator, Amazon DynamoDB Accelerator (DAX), Azure SignalR Service or ApacheBooster |
| Application and Data | NGINX, Python, MySQL, Google Drive, Amazon S3, AWS Lambda, Amazon Aurora, Amazon ElasticCache, Amazon RDS, Amazon LightSail, Linux, MongoDB, Redis |
| Business Tools | Slack, Gmail, Jira, Facebook Workplace, WordPress |
| Utilities | Amazon SNS, AWS Elasticache, ElasticSearch, AWS Chatbot, Postman, Twilio SendGrid |
| | Docker, Git, Jenkins, BitBucket, Git, Visual Studio Code, Ansible, Terraform, Kibana, Docker Compose, New Relic, Sentry, AWS Elastic Load, Amazon EC2, Selenium, Amazon CloudWatch, AWS Codepipeline, AWS ECR, AWS Fargate, Codacy, UptimeRobot, BitBucket Pipelines |
| Core Location | Google Maps or Apple Maps |
Now the most important part that we were waiting for, cost of real estate app development. Like any other web app development, the cost of a real estate app entirely depends on the number of developers involved, the technology used, the time invested, complexity and most importantly, the features that you want.
Read: How to Develop Restaurant Management System
However, to give you an approximation, developing an app like SpeedHome, requires a team of 10-15 developers including project managers, frontend developers, backend developers and quality analyst professionals. So, if you will hire them on an hourly basis for a year the web app development will cost you around $55,000 to $250,000.
Read: How to Develop a Logistics Management System
Wanna know more about the development process and get a quote on developing the web app for your business? We would love to hear from you!
Contact us for real estate web application
Posted by
Mahipal Nehra
|
Posted at 02 May, 2022
Web