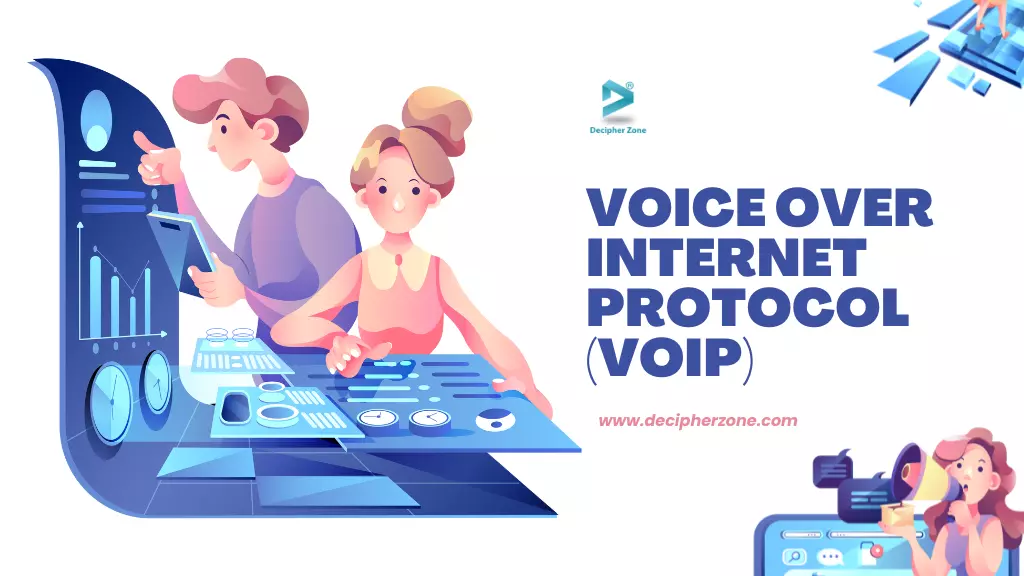 Benefits of using VoIP Services for your Business
Have you been looking for a way to get ahead of the competition and just can't seem to find the answer? Well, the answer is closer than you think and we are here just for that reason. That answer is VoIP, which stands for Voice over Internet Protocol.
If you're new to this, it is basically a technology that allows you to make phone calls through your internet provider. Sounds too good to be true? Well, it is not.
VoIP services can be very beneficial to your business. It allows you to be mobile and not stuck to your desk. Your data plan will not be affected as the services run on your internet broadband service.
Benefits of using VoIP services for your business
Here are a few benefits of using VoIP services for your business:
1. Reduce Cost
Whereas some providers offer expensive hardware to get your competitors set up, having a VoIP needs no complicated hardware to get started. With simplified and affordable equipment, the value that you will be offering to your customers will be worth every penny.
Read: Media and Entertainment Software Development
There are also ways to have the service used exclusively on the cloud. This allows your business to have complete control of your system as it will be onsite with customer service available to you 24/7.
2. Increase Productivity
VoIP-related technologies like a business phone line app let your employees have access to the system. This gives them more autonomy making them more productive when compared to them having to wait for you to let them have access to the system. The system is also user-friendly so employees will require little to no training.
Read: Dynamic IP address vs Static IP address
Combining enhanced audio and video clarity improves productivity with fewer problems being caused for your business. Your employees will be connected with your customers as well as be connected to other team members in real-time.
Read: Key Benefits of Using Private Residential Proxies
The service will allow you to add locations and employees for those who are working from home or even out of the country. Location is not a problem and it should not be an excuse for your employees as long as there is wifi.
3. Easy Voicemail
Using VoIP will make voicemails easy for you and your company as a whole. No one likes playing phone tag, especially your customers. Having a VoIP allows you to create your own custom message that allows your customer to instantly verify that it's your business they're getting to.
Read: Video Editing Software Development
Each member of your team will also have the ability to create their own custom message. Clients will be able to call directly to the department that they want instead of having to run around trying to figure it out.
Including that, there's also the option of having one mailbox that all your messages will be in. Those who have multiple jobs within the company will no longer require multiple voicemails for each. This helps to organize everything neatly in one space for the employee.
Read: How To Start A Business Online
The option of voice-to-email allows your company to always have access to their voicemail even if they are away from their devices if they have access to their email. Every voicemail that comes through will automatically be forwarded to their inbox, from there they can do as they please.
4. Increase Profit
There are endless possibilities in which VoIP can benefit your educational organization. With VoIP, you have the option of picking a toll-free number that can be called all around the world or a regional number. This gives you the ability to quickly take care of your clients' issues.
Read: Top 10 Healthcare Business Ideas for Startups
Not only that, investing in VoIP can help you save money by not hiring additional employees when possible. This allows you to use that money productively by updating new technologies that may be past their prime or paying for training as well.
5. Dialing made easy
Think about this, is there room for improvement with your sales team? The answer to that should be a simple yes. Your sales team can always improve and by improving, so will your profits. Time is a huge factor when it comes to sales calls and having the click-to-dial option will help.
Read: Sales Management Software Development
Unlike manually dialing numbers, you can have your departments automated by having the click-to-call option. It may not seem like a lot but when it comes to sales, even taking off a bit of a second can be the difference between earning thousands of dollars. Remember it adds up.
Read: Global Business Management Software Development
All in all, When it comes to end-user experiences, making these changes to your business will help to ensure that you will always have a sustainable competitive advantage. With its smartphone capabilities, VoIP can easily be streamlined to be used with a business phone number app.
Utilizing caller ID will keep your employees held accountable for using their phones for business purposes only. There is also the feature of recording calls for analysis at a later date. VoIP also allows you and your team to send SMS messages, it's not only for calling.
Read: Field Service Management Software Development
Training will now be easier than ever. Put the correct people in touch so that they can seamlessly go over the proper training that needs to be done. Data security through VoIP offers protection for your business. High Security through encryption makes your business protected.
Posted by
Mahipal Nehra
|
Posted at 01 Aug, 2023
Web