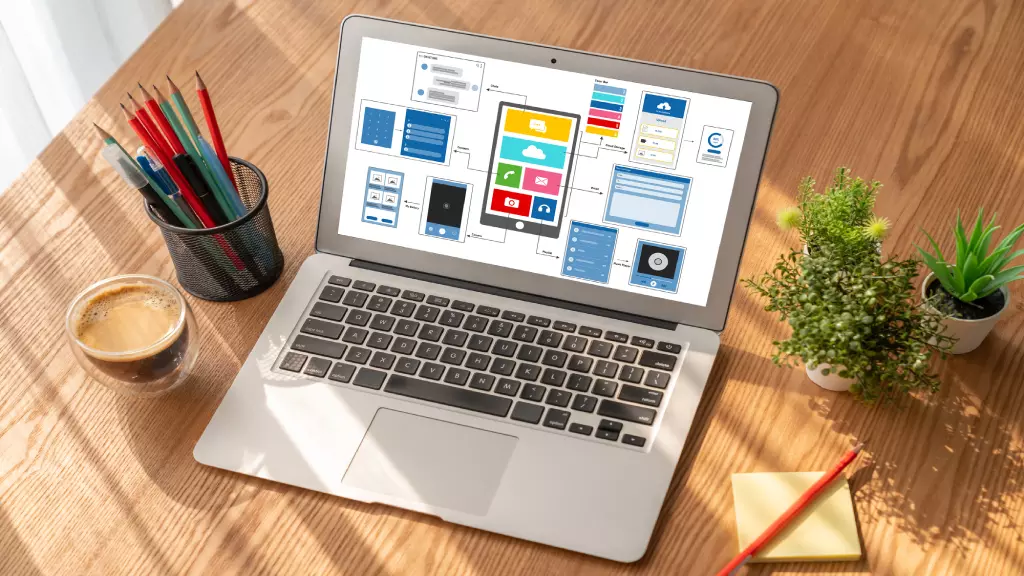 3 Dos And Don'ts Of Website Maintenance
Websites are an important business marketing tool. Most businesses and organizations have websites because they want increased online visibility. Online visibility makes it easier for customers to find businesses for products and services.
Websites are significant because they influence the overall user experience (UX). People judge your company mainly on your website's appearance, features, speed, and usability. So, you want to make sure that you build a good website. However, you must also ensure that your website is well-maintained.
Website Maintenance 101
Successfully launching a website doesn't mean your job is already done. It means you're done with the website development aspect and have moved on to the maintenance aspect. Website maintenance defines tasks you or a developer should do weekly or monthly to ensure the website works optimally.
Read: Website Development Cost in 2023
You can manage your website independently. Take note that several technical aspects are involved. Ideally, you need to understand things like coding, design, content management, and website security, among other things. Luckily, you can always work with IT service providers if you aren't well-versed with any of the aforementioned. Visit osgusa.com and other sites to learn more.
Dos Of Website Maintenance
There are a number of best practices you can try out when it comes to website maintenance. Some of them are the following:
1. Do Keep Software Updated
You must ensure that the tools and software you use to build and run your website are always up to date. Website management requires using content management systems (CMS), plug-ins, and other tools.
are important because they contain updated security patches and newer features. Given the increasing rise in the number of cybercrime attacks, updating your website management tools and systems is a must.
2. Do Optimize for Search
Your website or blog should be visible to search engines. The more visible it is, the more discoverable it'll also be to your target audiences.
Search engines use certain algorithms to rank pages online based on various criteria. A search engine aims to return results (response) that best match a user's search (request). For this to happen, a search engine must sort and crawl through the various files on the internet to find relevant results. Hence, your search engine optimization (SEO) strategy must be on point if you want your page to appear on top of search results pages (SERPs).
Organic SEO has been shown to be a very effective way of generating effective leads. Maintaining a search-engine-optimized website is great because it generates a lot of traffic. It's recommended that you regularly evaluate your SEO strategy to generate traffic.
3. Do Choose The Right Host
Your website's host is crucial in the proper upkeep of your company site. Be careful when choosing a host because it may affect load time and SEO rankings. How? Continue reading below to learn more.
Time – If you host a website internationally, load times may be affected since the server requests will have to travel greater distances before receiving a response. Local hosting is usually preferable because it improves page load speeds.

SEO rankings – If your website is hosted elsewhere, it may be difficult for search engines to index it properly. This may lead to poor search engine rankings.
At the end of the day, picking the right website host will aid in website maintenance.
Don'ts Of Website Maintenance
Website upkeep is very important for business owners, website managers, and the like. If you have a business site, keep in mind these business website maintenance don'ts:
1. Don't Ignore Security
There will be a lot of data flowing through your website. Because some of them may be sensitive, you must ensure they're secure. Keep in mind that hackers are constantly searching the web for website vulnerabilities.
Because hackers are becoming more sophisticated at infiltrating systems, you don't want your website to be vulnerable to attacks. Malware, spyware, ransomware, and phishing are some of the methods employed by cybercriminals today.
If you disregard security, you may fall victim to an attack that could cost your company a lot of money. That is why you should implement strong website security measures. Here are some of the measures to consider:
Use strong passwords;

Use a secure sockets layer (SSL);

Use a web application firewall (WAP);

Install updates; and so on.
The list above provides a good starting point for you to uphold website security. If you want an additional layer of security, engage a cybersecurity expert to help you establish a solid defense protocol for your business site.
2. Don't Ignore Reviews And Feedback
If you want your business or blog to succeed, listening to and acting on customer feedback is vital. This is something that can make or break your website.
Understand that the reason for running a website is to add value to a customer or user in some way. Users can leave comments or reviews about their experience with a brand, company, service, or even a website.
If you're a good manager, you must pay attention to what people say about your business website. This is particularly true if you're launching a new site. Then, ensure you implement the suggestions you receive from them.
3. Don't Ignore Website Design
The design of your website is critical in determining the overall UX quality. Users will form an opinion about your company, organization, or brand based on the design, accessibility, usability, and navigability of your website.
Read: Adaptive vs Responsive Design
Therefore, ensure your website is properly designed to make a good first impression. Design shouldn't be an afterthought. You should prioritize design during the website development process.
Plus, constantly reevaluate your design so that it moves with the times. To ensure that the UX is well-optimized, you must regularly evaluate the typography, layout, colors, and navigation.
Keep the following golden rule in mind: continuous improvement and monitoring is key in website maintenance. Trends and user preferences are always changing. Designs that were trendy ten years ago may not make the cut today.
Conclusion
Website upkeep isn't easy. There are numerous factors to consider, ranging from coding to website security. To make company site upkeep much easier, take into consideration the inputs enumerated above. The dos and don'ts will help you know which actions you should and shouldn't do when it comes to website maintenance.
Posted by
Mahipal Nehra
|
Posted at 11 Apr, 2023
Web