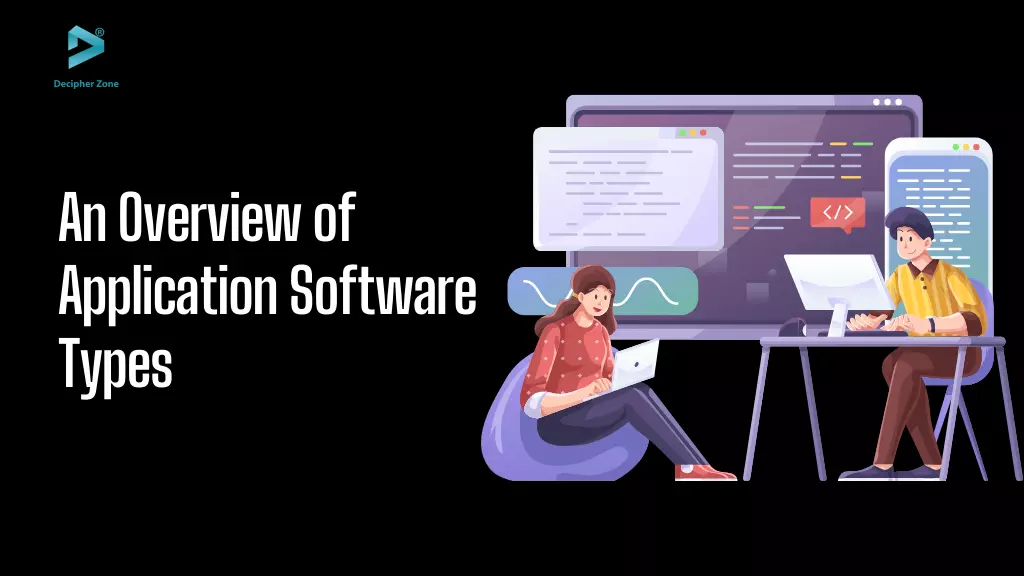 What is Application Software - ​Examples & Types
What are the Types and Examples of Application Software? Application software has become an integral part of our modern lives. We use applications to complete tasks, from social media platforms to productivity and shopping tools.
But do you know how many types of applications software are available in the market? With many application software types with different features and functionalities, choosing the right software for your business needs can significantly impact you.
Read: Top 10 Software Development Trends
So, this article will provide a comprehensive overview of the most common application software types, including their uses, advantages, and disadvantages.
What is Application Software?
The purpose of application software is to perform specific tasks or applications for the user. It is also known as an "app" or a "program."
Unlike system software, which provides the foundation and infrastructure for running the computer and managing hardware resources, application software is built to serve user needs and demands.
It can perform various functions, including productivity, entertainment, communication, education, and more.
Read: The Future of Software Development
There are many types of application software, including word processors, spreadsheets, email clients, web browsers, video editing software, gaming programs, and many others.
These programs are typically designed to be user-friendly and can be installed and run on various devices, including computers, smartphones, tablets, and gaming consoles.
Types of Application Software with Examples
Here is the list of 20 Different Types of Application Software with Examples.
Project Management Software

Word Processor Software

Graphics Software

Spreadsheet Software

Business Process Management Software (BPMS)

Database Software

Presentation Software

Web Browsers

Multimedia Software

Resource Management Software

Productivity Software

Time Management Software

Educational Software

Freeware Software

Shareware Software

Simulation Software

CRM Application Software

ERP Application Software

Open Source Software

Closed Source Software
Now that we know what application software is, let's move ahead and take a look at its types.
Project Management Software
A project management software is used for planning, scheduling, managing, changing, and allocating project resources. Some primary functions of project management software include task management, project planning, document sharing, calendar & contact sharing, time tracking, and bug management.
Examples: JIRA, Trello, and Zoho Projects.
Word Processor Software
The word processor software is used to compose, edit, format, and print documents. Some of the primary functionalities of a word processor are file management, font specification, footnotes, headers and footers, layouts, spell checks, thesaurus, insert, cut, copy and paste, delete, find and replace, print, and word wrap.
Examples: Microsoft Word, Google Docs, and Notepad.
Read: Programming Languages for Desktop App Development
Graphics Software
Graphic software allows a person to create, edit, and manipulate images, logos, website layouts, design elements, illustrations, visual presentations, presentation slides, marketing material, and digital arts.
Examples: Adobe Photoshop, CorelDRAW, Adobe Illustrator, GIMP, and Canva.
Spreadsheet Software
A spreadsheet software creates, organizes, stores, and analyzes data in tabular form. It provides digital stimulation for accounting worksheets. Spreadsheets can also be used to create budgets, store and sort data, and produce graphs and charts.
Examples: Google Spreadsheets and Microsoft Excel.
Business Process Management Software (BPMS)
BPMS is used by companies to design, model, automate, execute, and improve tasks to achieve organizational goals. Business process management software is a collection of process mining tools, business process modeling notation, business rules engines, workflow engines, and stimulation & testing tools.
Examples: Nintex, Zoho Creator, and Camunda.
Database Software
Database management system or database software is used to create, maintain, and manage databases hosted in the cloud or local servers. The primary function of database software is storing, searching, retrieving, and modifying data within a database.
Examples: Oracle, PostgreSQL, and MongoDB.
Presentation Software
The purpose of presentation software is to allow users to combine text, images, audio, and video to create a presentation of ideas.
Examples: Microsoft PowerPoint, Google Slides, and Keynote.
Web Browsers
A web browser is application software used to locate, access, and display web pages of a website. When a user requests a web page, the browser retrieves its files from web servers and displays them on the user's screen.
Examples: Google Chrome, Microsoft Edge, Safari, Firefox, and Opera Mini.
Multimedia Software
It is software that is used to create, edit, and play multimedia files such as audio, video, graphics, and animations.
Examples: VLC media, VidMate, Windows Media Player, and iTunes.
Resource Management Software
Resource management/planning software is used by businesses to plan, allocate, assign, schedule, and track financial resources, employees, and technology across a project.
Examples: Hive, ClickUp, HubPlanner, nTask, and Mavenlink.
Productivity Software
Productivity application software is an application that allows users to create databases, documents, graphs, audios, worksheets, videos, and presentations.
Examples: G Suite, Microsoft Office, LibreOffice Productivity Suite, Zapier, Zoho, and IBM Lotus SmartSuite.
Time Management Software
Time management or time-tracking software allows you to keep track of time spent working on different tasks and projects by you or your employees. It allows businesses to optimize project budgeting, payroll, and business intelligence. It is an electronic version of a timesheet that can be used as a stand-alone or integrated system.
Examples: Asana, Flow, Clockify, and DeskTime.
Educational Software
It is a term used to describe application software used for educational purposes. Educational software can range from classroom management software to language learning software. In short, its primary purpose is to help users teach or self-learn.
Examples: Google Classroom, Blackboard, Coursera, Udemy, and Duolingo.
Freeware Software
Freeware should not be confused with free and open-source software. It is proprietary software made available to users without any charges. Depending on the copyright of the freeware software, users may or may not be allowed to reuse or redistribute it in the software or project they are developing.
Examples: Skype, Adobe Reader, Team Viewer, and Free Studio.
Shareware Software
Shareware is proprietary software the owner shares for trial, eventually encouraging or requiring a user to pay to continue using the software.
Examples: Adblock Plus, WinRAR, MS Office, Adobe Photoshop, and WinZip.
Simulation Software
It allows users to create simulation or visual models of real-world processes or systems for testing different hypotheses and scenarios without implementing them in the real world. Simulations created using simulation software provide insights into making informed decisions to optimize the performance of a system.
Examples: Autodesk Fusion 360, PTC Creo, and Teamcenter.
CRM Application Software
Customer Relationship Management (CRM) software helps businesses track communications with customers, clients, and leads to nurture their relationships. It replaces a multitude of apps, databases, and spreadsheets that are used to track client data.
Examples: HubSpot, Zendesk, and Salesforce.
ERP Application Software
Enterprise Resource Planning (ERP) software is used by businesses to manage daily business operations and activities such as project management, accounting, procurement, risk management, compliance management, and supply chain operations.
Read: ERP Application Development
Examples: Microsoft Dynamics 365, Oracle NetSuite ERP, and Acumatica Cloud ERP.
Open Source Software
With open source software, anyone can view, modify, and distribute the source code without restriction. Open-source software often relies on collaboration and contributions from a community of developers to improve and evolve the software over time.
Examples: Mozilla Firefox, Apache Web Server, and GNU.
Closed Source Software
Also known as proprietary software, cannot be viewed, distributed, or modified by anyone outside the owner's organization. End-users of closed-source software are limited to using it as it is provided to them, without the ability to modify or improve it independently.
Examples: Microsoft Windows, Zoom, Adobe Creative Suite, and Apple iOS.
Things to Look For in Application Software
While looking for application software, you need to ensure that it meets your unique requirements and can provide a positive user experience. Some key considerations you should have are:
Functionality: The application software needs to provide the functionalities needed to complete tasks efficiently.

User interface: The application interface should be easy-to-understand with straightforward navigation to make it easier for users to interact with the software.

Compatibility: Before opting for software, check the system requirements and ensure your system meets them.

Reliability: Ensure the application is highly reliable and well-tested with fewer glitches or bugs.

Security: You should use software that protects your data and prevents unauthorized access.

Support: Make sure the software you are considering has good customer support, including documentation, tutorials, and responsive technical support.

Cost: Estimate the cost of the software, including any ongoing fees. Be sure that the software you choose provides good value for money and is within your budget.
Considering these factors, you can select an application software that meets your needs and provides a positive user experience.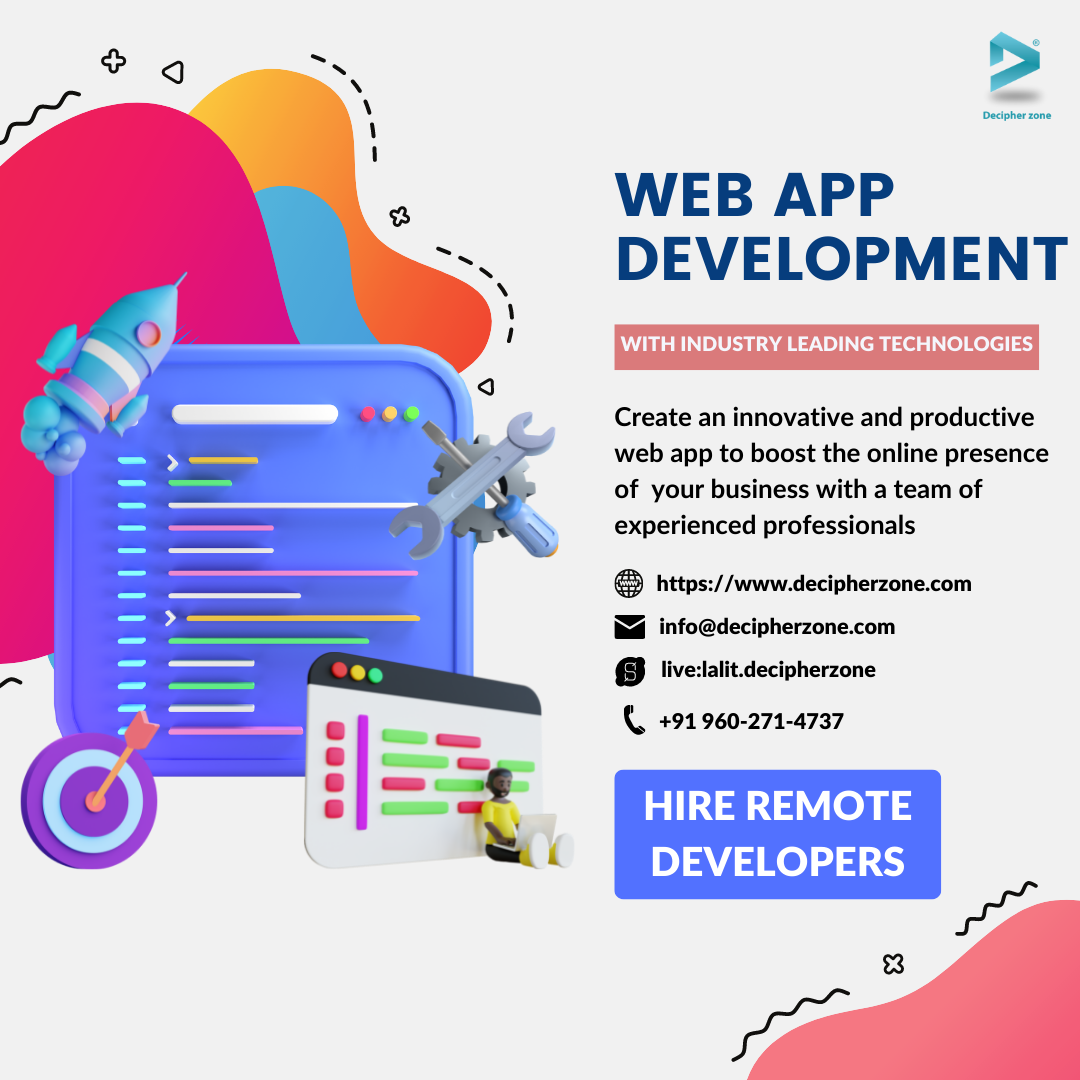 Conclusion
As your business grows, working smarter while improving your operations becomes essential. Picking the right software for business requires brainstorming sessions, critical thinking, and making informed decisions.
Before investing in any application software, ensure it will align with business processes and operations, improve customer experience, and reduce risks.
If none of the off-the-shelf software meets your business requirements. In that case, you can hire developers with relevant experience and share your expectations to create an application software for your business from scratch.
Posted by
Mahipal Nehra
|
Posted at 13 Mar, 2023
Web