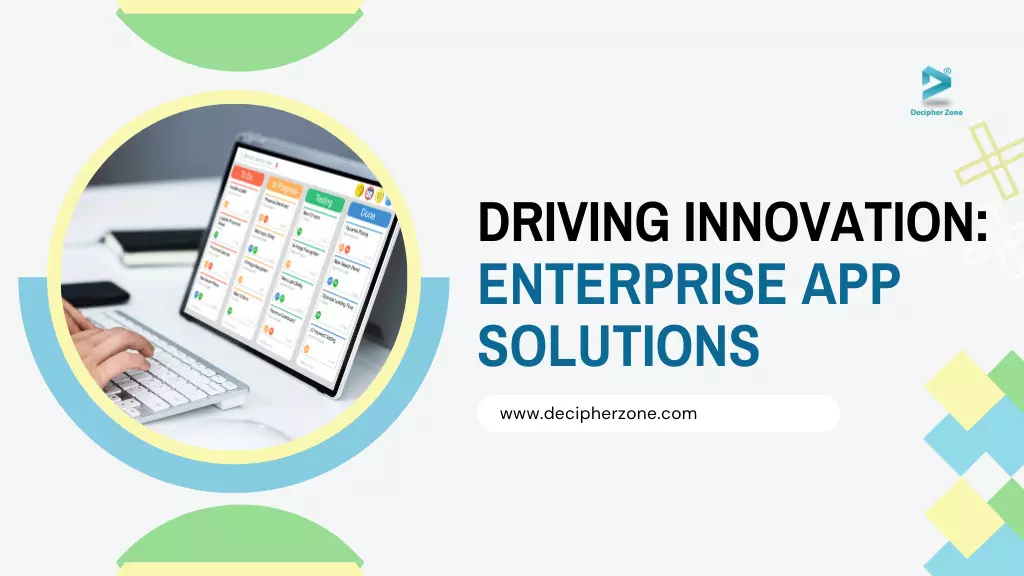 Driving Innovation: App Development for Enterprise Solutions
Corporate applications are used within the company - many customers may not even suspect that such applications exist. And this is normal, because they are developed for other purposes. Thanks to this service, employees of different departments interact with each other to solve common problems.
Enterprise mobile App development company is not about sales, but about business optimization.
The application helped to solve the problem, which itself distributes work areas, selects the best routes for employees, takes into account their work time and generates reports. Now everyone works without downtime and overloads with a schedule, they manage to do more work, and still live.
Already, 97% of companies use mobile technologies to increase their efficiency. And it works: 34% of managers note the high coherence of employees. Exchange of documents, control of the execution of tasks, communication of employees from different departments - all this is now available in a couple of clicks. This pace of work increases profits - 37% of managers say this
What are enterprise applications and where they are used
Depending on the goals, corporate applications are conditionally open and closed.
Conditionally Open Applications
They can be downloaded by users for both Iphone and Android depending on the preferable one. But there are restrictions for the users to use them. Only employees have access to such applications. So if someone wants to log without permission, it's not possible even if he downloads the application.
Read: How can Android App Development Benefit Your Business
Doubts may arise: why develop a separate application at all if there is Telegram and Zoom? There are at least three reasons to develop a standalone application for your company.
Read: Custom Mobile App Development
Call quality. Separate servers are allocated for corporate applications, and this guarantees high-quality communication for all employees. Unlike free software, even a premium subscription to Zoom does not guarantee that the servers will not be jammed during an important meeting.

Safety. A fully secure environment is created for each corporate application: two-factor authentication is used, all data is encrypted, work goes through the cloud.

Convenience. A corporate application can be tailored to the goals of a particular company, making it as clear as possible for employees and as profitable as possible for superiors.
Read: How can iOS App Development Benefit Your Business
Enterprise applications make work communication easier. If you need to make an important decision (for example, order a certificate or put a virtual signature on a document), a person does not have to rush to the office - he can do it from home. Even lying in bed. Of course, we do not recommend working like this, but when you really want to - why not?
Read: React Native App Development
Do you need a corporate application for business
The corporate application speeds up work within the company, saves employees from paperwork and endless calls, and helps train newcomers without outside help.
Read: Flutter App Development
The main thing is not to harm yourself: the need for an enterprise application depends on the size of your business and your goals. You don't need an enterprise app if you have 10 employees and just want to organize their schedules. There is a calendar for this. You can tag people and invite them to meetings, but you don't need more.
Read: iOS vs. Android: What to Choose for Your Business
If you have dozens of people in a team and they need to constantly interact with each other, then a corporate application is your option.
The task of mobile developers is to make sure that people use the application every day, and it helps them to do their job, not hinder them.
Posted by
Mahipal Nehra
|
Posted at 01 Aug, 2023
Web