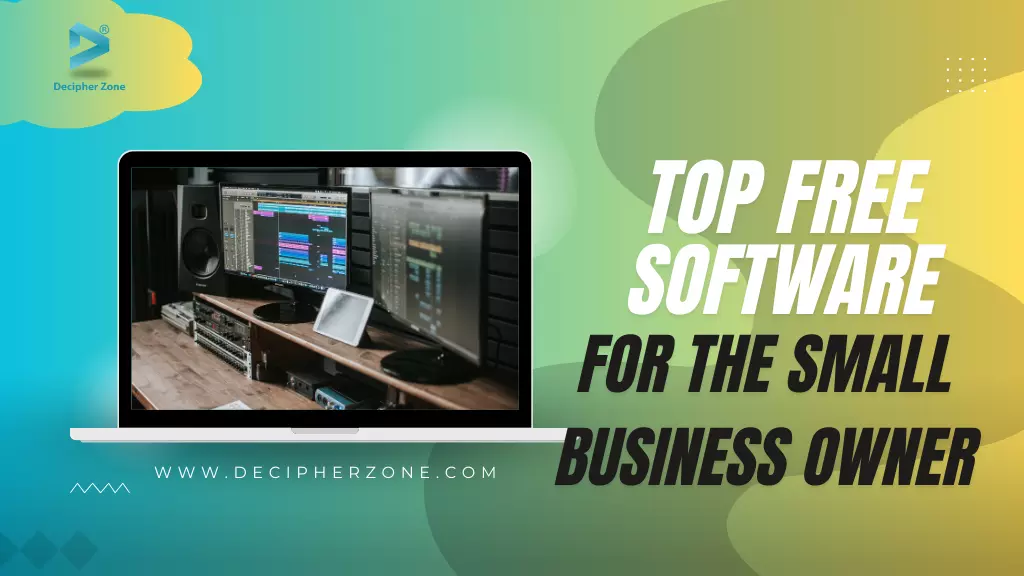 The top free software for the small business owner
Free doesn't automatically mean that it's good, but it helps. When you are starting out in business, getting anything for free is essential. Free software can really help to get your company up and running so definitely an attractive option.
Quality is important and many free options might be less than reliable but not always. For example, South African Casinos. There are some really good free software options out there. Choosing the right apps can really help to get your company off the ground and move in a smooth upward direction.
Once you are on your way you can change to a platform that suits your expanding business, if and when necessary.
The top free software for the small business owner
Below are a number of free small business software to check out.
EngageBay – free Customer Relations Management (CRM) software
Nurturing customer relations is key to any successful business. There are so many factors involved in the management of customer relations, such as customer support, sales, coordinating outreach, to name just a few. To help keep up with all that and more you need some good CRM software.
Read: Top 5 CRM Software for Small Businesses
EngageBay enables you to manage 250 contacts for free. Also, within this free package you are able to take advantage of a whole range of other features such as a visual sales pipeline, a full marketing suite, a customer service suite and a live chat."
Read: Software Solutions for Manufacturing Industry
CRM will really benefit the way in which you run your company. It can help to manage all your contacts, streamline marketing campaigns and help with inhouse communications.
HubSpot – free emailing marketing
Free email service is a great way to start reaching your customers. HubStop offers a maximum of 2000 emails per month for free. This software makes sure that the right customers receive the right information at the right time. HubStop is a big name in software so you will be in good hands. At a later stage you can incorporate other HubStop tools that are available for CRM.
Wix – building a good website
A good, professional website is a must. All that email marketing needs to be directed somewhere. There are many website building platforms and Wix is a good option.
Read: successful customer retention email campaigns
There are free tiers that are very easy to use and enable you to build and customize your own professional website using one of approximately 300 template designs. When building your site, you can add a blog or a live chat forum. You'll also get free assistance concerning SEO ranking, predictive text while creating your individual pages and marketing integrations.
Trello – project management software
When deciding what your company needs, it is important to consider internal operations as well. Managing projects and other important processes should be done professionally and with efficiency. In order to accomplish this, you should employ a good project management tool. This you can also do at no cost.
Read: Project Management Software Development Cost
Trello gives you some excellent tools for free: "up to ten Kanban boards, countless template options, and unlimited users." This allows your company to grow and still able to use it.
Google Forms – survey tools
In order to grow your business and make sure what you are offering is relevant, it is important to know what your target audience is looking for. There are a number of free survey tools that can help you get started.
Read: Kiosk Software Development
When your business has grown larger you can use more sophisticated market research surveys but initially these free survey tools are really helpful to "register subscribers, segment audiences and collect lead data" which will help you to keep your services or products relevant for your customers.
Read: Global Business Management Software Development
Google Forms will offer you all this and for free. All you need is a Google account to benefit from the numerous features that will help you to manage your business successfully.
Canva – graphic design & photo editing
All new companies today will likely be using social media to cultivate customer relations. Being present on social media will definitely boost the number of customers to your company. But just being present is not enough.
Read: Startups That Changed the Graphic Design Game
Creativity and planning are required. In order to really make the most of what social media offers you can use an app like Canva to really produce some suburb visuals for free. Use the app to create logos, profile pictures, website banners, amongst other things.
Moz Keyword Explorer – keyword research tool
It is very important to ensure that your business site is doing everything needed to attract those searching online. You need to do all you can when it comes to your search engine ranking. Moz Keyword Explorer is a great tool to use for this purpose. You want maximum exposure on the web and Moz Keyword Explorer can help you do this.
Wave – free invoicing software
Free invoicing software can make life a lot easier, relieving you of a lot of paperwork. Wave offers a whole array of accounting options at the free level from keeping track of your business expenses, forwarding invoices to creating reports. It can also handle wages and can file taxes, usually the job of an accountant, so this is a great saving.
Zapier – automation, connecting your free apps.
Getting all your free apps to "talk" to each other is the next step. Connecting your software will improve the way your business operates, making it smoother and enabling your business to grow quicker.
Posted by
Mahipal Nehra
|
Posted at 31 Jul, 2023
Web