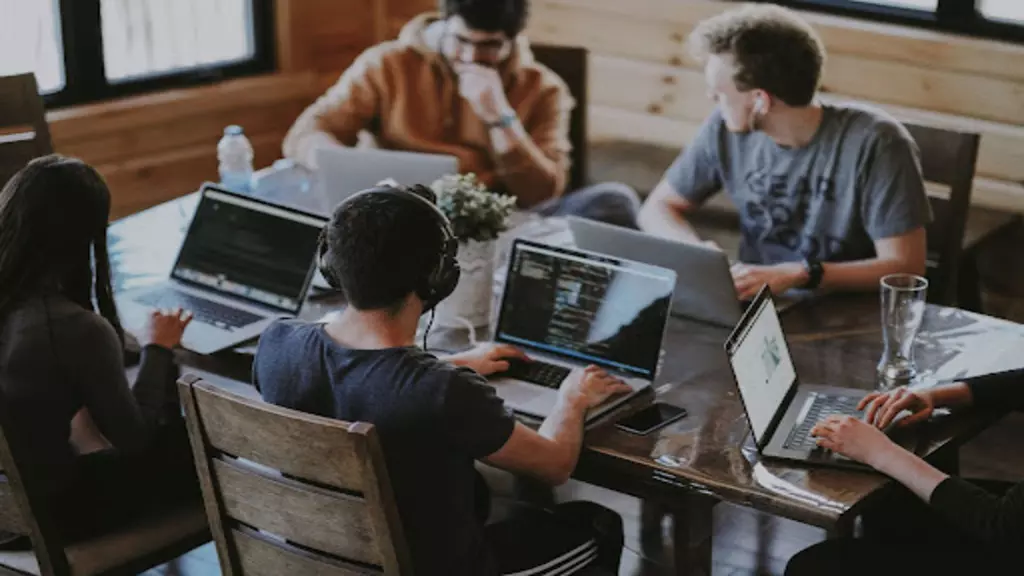 The Correct Steps to Hiring a Remote Software Development Team
Remote employment is a reality, not just a passing trend. But before beginning the process of creating a remote team, there are a few things to keep in mind.
Hiring a group of specialists who are knowledgeable in their field is one of them. Making sure that people fit well into the culture is the second.
This hiring procedure is particularly crucial if you require a team of talented software developers. But finding experienced developers can be challenging if you have never worked with a remote team. Don't worry, though; putting a few strategies in place can speed up the entire procedure.
Simple Steps to Hiring a Remote Software Development Team
A cost-effective way to create websites, apps, and online platforms is to hire a remote software development team, but only if you do it correctly! Let's face it, the remote team you pick could make or break your company, so take your time.
If you hire a software development team that is unable to think strategically or comprehend your vision, or future-proof your digital products, even if you might be sitting on the next big thing, it may not work out.
Hire Developers and Development Team
The good thing is that several businesses have had success managing remote development teams from all over the world. You just need to follow a few steps correctly so that you end up with the right team that will deliver a high-quality project on time and at the expected cost.
If you go about it strategically, you can work with a remote software development team that produces top-notch products quickly and at a lower cost than hiring an in-house team.
Dedicated Software Teams' Benefits
Why is a dedicated remote software development team that important anyway?
What exactly is a dedicated software team?
A dedicated software team is an external team that usually focuses its full attention on a single project. The partnership might end after the project is delivered, or it might last for years as the dedicated team maintains and enhances the product in response to customer feedback.
Who makes up a dedicated software development team?
Business analysts, designers, and user experience specialists who collaborate with front-end and back-end software engineers make up dedicated software teams.
As a client, you will frequently communicate with the Project Manager who manages everything, giving you regular updates, taking your suggestions into account, and keeping your vision on track.
Obviously, the needs of the project will determine the specific software development team structure you use.
A dedicated software team has the following benefits, to name a few.
1. One Saves Time and Energy by Hiring a Devoted Software Team
It is much simpler to hire a dedicated software team than to build your own team because you won't have to conduct interviews, hire each person separately, or deal with any HR or compliance issues (vacation, sick leave, benefits, unemployment insurance, etc.).
Additionally, you are relieved of the responsibility of overseeing each employee's daily work.
All of that will be handled by the organization that oversees your dedicated team, allowing you to concentrate on what you do best.
Read: Useful things to consider when hiring a web application developer
2. It's More Economical
If you hire the right team, outsourcing software development is incredibly cost-effective. Employing a team with insufficient skills could end up costing you more in the long run because you'll have to spend money and time correcting their errors. However, a trustworthy group with a proven track record can help you save money.
3. You Get Superior Products
Working with a dedicated software team frequently produces digital products of a higher caliber than those created by newly formed internal teams.
This is because a skilled, motivated software team has collaborated on numerous projects. They have established systems, adhere to methodologies, and understand how to collaborate with clients to transform concepts into top-notch products.
Read: What is Custom Software Development
You can get strategy recommendations from a competent remote development team. For instance, a reliable partner will bring up the idea of a Minimum Viable Product (MVP) and discuss its advantages and disadvantages.
4. Scalability
Increasing your internal staff can be difficult, expensive, and time-consuming. By hiring remote software developers, you can scale more quickly, with lower overhead costs, and with less risk. Additionally, it gives you access to a solid talent base that can cheaply produce sophisticated functionality.
Which Options Are Available for Collaborating with Remote Software Development Teams?
The various ways to organize your outsourcing are listed below.
Model 1: Recruiting a Dedicated Team for Prolonged Collaboration
The most popular outsourcing model involves working together with a workforce of remotely located, committed development teams with the aim of achieving a long-term goal.
Backend and frontend engineers, project managers, and other IT support specialists are all part of this outsourcing model.
Therefore, you can assemble a team to develop mobile apps or hire a dedicated web development team.
Read: Tips To Hire The Best Developers
This design works best for:
Long-term, well-funded endeavors that demand commitment.

Startups that demand a complex tech stack.

Startups with insufficient time and resources for the conventional hiring process.
If it meets your expectations, choose this option.
Model 2: Use Team Extension to Hire Remote Development Resources
This model is simple to understand. A startup contacts a supplier about hiring developers for their internal team. This approach enables you to guarantee that strategic competencies are under your control.
Here is an illustration of this outsourcing strategy.
Assuming you're creating a fantastic app with payment, chatting, and mapping features. You can approach a vendor to find a back-end engineer skilled in FinTech technology stacks and with the necessary years of experience because the development of payment gateways is quite complex.
Read: Mistakes You Make While Hiring Developers & How To Avoid Them
The backend engineer temporarily works as a member of your internal staff.
By doing this, you can effectively accomplish your goal while spending less on project management and ingestion.
You have more control over your team thanks to this outsourcing model. Additionally, it does away with hiring procedures and the requirement for office space.
Model 3: Project-based hiring
Hiring a dedicated team is the exact opposite of this outsourcing model. If your company is a startup, in this scenario, you hire a committed group of developers for remote work to complete a single project for the business.
Read: Custom Web Application Design Patterns
Consider a super-app as an illustration. You can outsource one of the app's many standalone functionality projects to a remote offshore team because the app will contain many of them.
However, this outsourcing model necessitates excellent teamwork between internal and external teams. You require an experienced Project Manager who can supervise the two teams and guarantee that deadlines are met.
Where to find a Dedicated Team?
If you can't put together a team, you can't start a development project if you know how to spot good developers. You can choose between finding one offline or online or you could opt to use the services and the best developers in the world to suit your company's needs.
Read: How to hire a UI/UX designer
We'll go over the specifics of both options, even though online searches and using reputable companies are more practical.
Business Directories
Business listings are directories that provide information on companies in a particular industry.
Streamline your search to focus on particular areas for the best outcomes.
Search Engines
You can find businesses using the features on search engine websites. You can find a variety of results when you Google "remote development team," for instance.
Read: Top 5 Productivity Tools for Remote Workers
Additionally, some search engine platforms have tools for listing businesses. Additionally, a ton of information about those organizations that can help with your screening process will pop up.
Freelance websites
Users can look for freelancers and agencies on freelance platforms like Upwork, Toptal, Fiverr, etc.
Online gatherings
Online meetings are virtual gatherings designed to discuss particular topics. Tech online meetups frequently take the form of iForum and IT Arena.
Career sites / Job boards
LinkedIn is a prime example of a job board. On the Internet, it is the most extensive professional network in the world. Finding a good remote software development company is simple if you register on the platform as a recruiter.
Read: Remote web developers from agencies vs freelancers, Whom to hire?
Your Network
Your network is possibly one of the most reliable methods of hiring. Ask your coworkers if you are an experienced tech entrepreneur or if you have a network of tech professionals. More than 30% of new hires come from recommendations.
Conclusion
It's challenging to find a remote team with the right qualifications. You should take into account a few questions when you're trying to find committed developers. What sources will you use to find candidates?
Do you want to employ them full-time or as independent contractors? We have made an effort to make things as simple as possible for you and believe our article will aid in your decision-making.
Posted by
Mahipal Nehra
|
Posted at 27 Jul, 2022
Web