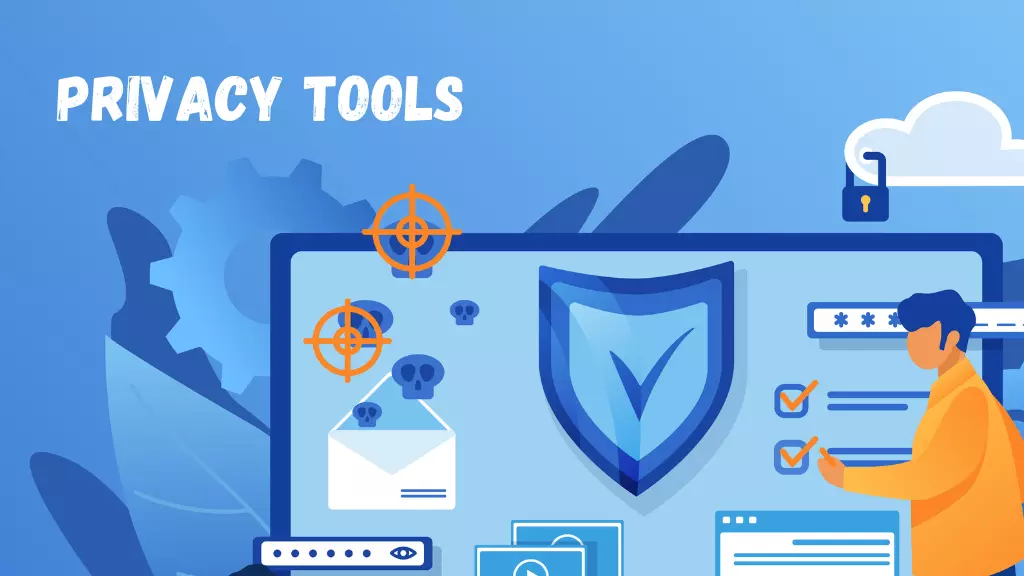 Free Privacy Tools vs Paid Privacy Tools
If you are seeking to browse the web more privately, you will need to use free or paid privacy tools to avoid being tracked or monitored by anyone.
You might be shocked to find a couple of useful privacy tools that you can install on your device for free. However, paid privacy tools also exist for those needing extra features and a more refined user experience.
Read: Top 5 visual review and bug tracking tools
You are probably reading this article because you are unsure which of the two options is good for you. In this article, I will cover the pros and cons of using any of the free privacy tools. This will help you determine if upgrading to the paid ones is worth it.
Difference between free and paid privacy tools
According to PrivacyJournal primary difference between free and paid privacy tools is that free ones don't require you to pay any fee. It should also be noted that most platforms allow users to access their services for free but with some limitations.
For example, some platforms offer a VPN free trial option that users can use, but with some limitations. Do you know what a VPN is?
Read: How to Improve Security in Web Application Development
Know more about VPN
What is a VPN - is a question that is often heard. VPN is an abbreviation of three words, which means Virtual Private Network.
Read: Cybersecurity Trends
In short and simply put, it is a tool that will help you to ensure your anonymity on the Internet - working, watching movies online or simply surfing the Internet. At the very beginning, it was used only in corporations that needed to ensure a secure connection between remote workers and the corporation's servers.
Read: The top Stremio addons and VPN tips
A virtual private network allows computers or servers located far from each other, even on different continents, to be connected to one network, and in the end it seems that they are all in the same room.
Over time, VPN service providers have made VPN available to ordinary users who are concerned about their own security, or to make restricted websites accessible.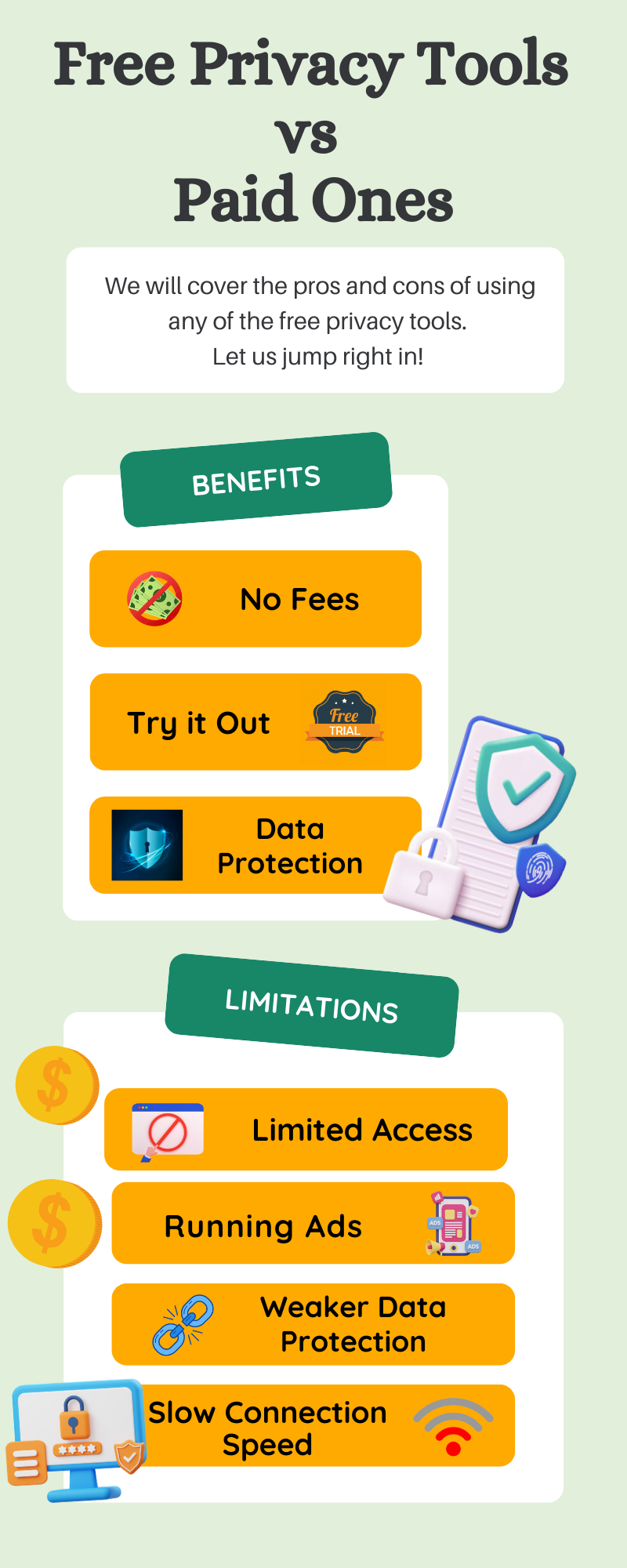 Benefits of using free privacy tools
A study by Tom's Guide found that 47% of the correspondents use free VPNs. This clearly shows that free VPNs or Privacy tools, in general, are usable. Here is why people use free privacy tools.
Read: Guide to Understanding Personal Data
The obvious benefit of using free privacy tools is the fact that you don't pay any monthly or annual fees. Some of the free privacy tools offer just enough features that most people need to get the job done. In such scenarios, upgrading to the paid version may not be worth it.
A chance to try out the service before committing
Before subscribing to any online service, most people love first to try it out to ensure it is worth the investment. Most VPN services offer free trials for their paid packages to allow users to experience how well the VPN works. These trial periods are usually 7 or 14 days, which is long enough for anyone to make a proper assessment.
Increase your data privacy
Do you need to quickly protect your data? You do not know which supplier is the best, do you? A free VPN service really is the best solution here. This free privacy tool will increase your data protection at least for a short time. Using at least a free VPN is definitely safer when it comes to data security in comparison with not having this privacy tool at all.
Limitation of free privacy tools
Sad true – no free VPN completely ensures full security, speed, and features. That's why if you want the benefits of a VPN, you need to invest in paid services.
You might think that paid VPNs will be expensive, but you'd be wrong, as all popular VPN providers offer very affordable plans, and if you subscribe to the service for a long period of time, like a year or two.
Limited access to all features
Some free privacy tools, including VPN free trial versions, don't give users access to all the features in the premium versions. Using such tools may not be worth it, especially if you use them to do valuable work.
One of the ways these free privacy tools are able to sustain their business is by running ads within the app. Most of these ads run for about 5 to 10 seconds before they give you the option to skip them.
These ads can be annoying and will completely ruin your user experience, especially if they are too many. Paid versions of these services don't have Ads.
Not all free privacy tools ensure HTTPS browsing policy. Paid VPN services follow a strict HTTPS browsing policy, so everything a user searches for browses, or visits will be encrypted using 256-bit AES encryption.
If your privacy tool is really secure, the session data should disappear disconnecting from the Internet. Premium VPN ensures this privacy. The paid versions offer multi-tunnel support, so it will offer the highest level of network security.
Narrower access to servers
A free VPN can have a good number of free servers to choose from in the largest countries. A paid VPN lets us choose from thousands of servers around the world. With a paid VPN, you have access to globally restricted websites (sometimes even Chinese websites can be accessible).
Paid VPNs will not affect your speed limit. A free VPN means slower speeds, data restrictions, and connection loss. A paid VPN provides more servers to achieve the best connection speed for your needs.
A free VPN will only allow you to connect one device at a time. You can connect to multiple devices (depending on the provider) when you choose a paid VPN service.
Final thoughts
Before choosing between free and paid privacy tools, you need to be clear about your expectations. Some free privacy tools have just enough features that most of us need.
Read: 7 Ways to foster your Developer's experience at your company
However, don't expect to get the same user experience as someone who subscribed to the premium version of the privacy tool. Indeed, if you want full privacy and security, you should choose paid privacy tools.
Posted by
Mahipal Nehra
|
Posted at 17 Oct, 2022
Web