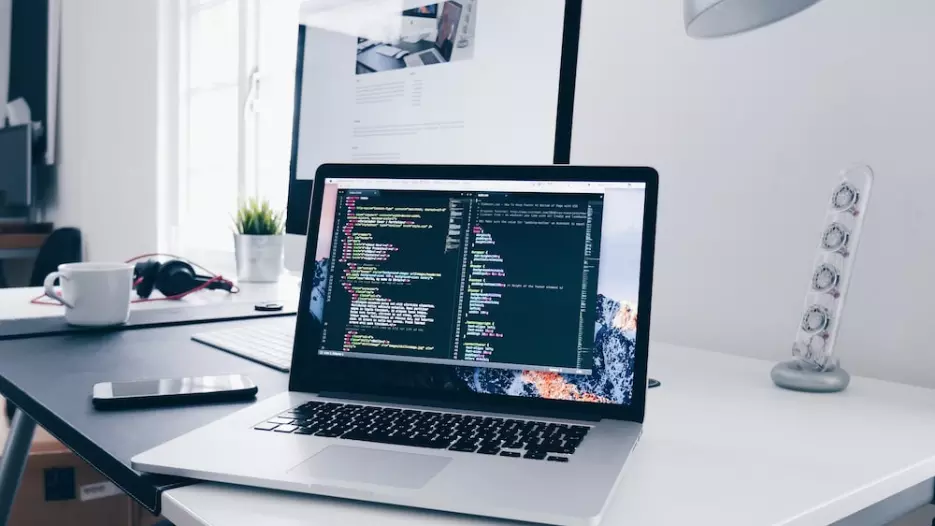 Top 10 Web Development Blogs in 2020
On account of the technological advances, the web has become a converging point for the entire world. Creating a digital presence today is considered to be of utmost importance for all organizations. This is why; web development today is one of the most exciting career options in India and throughout the world.
Now is the ideal opportunity for a web engineer to flourish and develop as an expert. So if you've been looking at this career for quite a while, here is a golden opportunity for you to begin.
Are you looking for a successful career in the sector of Web Development India? There are a few blogs you ought to follow for learning, updating your aptitudes, and staying at par with the latest web development trends.
Top 10 Best Web Development Blogs in 2020
Here is the list of the Top 10 Best Web Development Blogs in 2020 that'll help your business.
9Lessons.info
SitePoint
Scotch.io
Smashing Magazine
WebdesignerDepot
CSS-Tricks
Tuts+ Code and Tuts+ Web Design
A-List Apart
Codrops
Speckyboy
Why are these blogs good?
If you're in the business of web development, believe that there is no end to learn. Actually, the best in the business also acknowledges that they have always been learning new things with time and work experience. It might sound to you as something that is seriously challenging, but in reality, this isn't the case.
You can learn a lot from the experienced ones:
A web developer's job requirement is such that staying updated with the latest development trends is a must for them to survive. Following the web development blogs is a simple method to do this. For a freelancer developer, such blogs are particularly handy. Reading these blogs regularly will ensure that the services which you are providing to your customers are as per the latest market trends.
Knowing about how different experts managed to deal with similar challenges will help you advance your career in web development India. There is no better knowledge that you can gain than learning from those who have already faced the challenges in real-life situations.
Knowing the secrets to success:
Just having a coding knowledge isn't all about a developer. It's also about knowing and utilizing the secrets to success, particularly about the tools for development. Understanding instructional exercises and learning about their different highlights could also assist you with excelling in your career.
Read: Top 12 Web Designing Trends in 2020
Sharpen your skills:
"When you work hard, you reap the rewards"-This statement is very much applicable in the web development industry. If you are willing to put your efforts into learning and mastering this trade, you will certainly benefit from a prosperous career and remuneration in the future.
The initial step to do so is to read all the important web development-related blogs on the web. Don't worry; you do not need to spend a single penny for it; you will get a lot of free material to read online.
Where to begin?
This is a serious question. There is so much content available that it will leave you confounded and bewildered about where to begin. You will ask yourself: "Will I peruse blog entries? Or follow blogs that offer more instructional exercises? Or freebies are better? Can watching videos and learning will be a better idea?
Read: Frontend Developer RoadMap
To get the possible answers to all these queries, you can go through the following web-development blogs, which will be a more-than-enough guide as to what you need to do. So, let's dive in:
1. 9Lessons.info
Established by a blogger, engineer, and mastermind Srinivas Tamada, 9Lessons focuses on easily clarifying complex things. His blogs have offered a lot for the individuals who are into development and programming. The articles on this blog about Ajax, PHP, and JQuery have been beneficial even to the starters.
Read: 8 Cool Web Design Trends in 2020
2. SitePoint
is like an institution for software engineers, developers, item designers, business people that web experts manage. Herein, you can learn many things like Angular, React, Bootstrap, JavaScript, Node.js, Ethereum, Advanced CSS, Blockchain— the rundown continues endlessly. You can also find here over 200 books, over 100 courses (both offline and email) about Web Development India to access.
3. Scotch.io
web development blog offers courses on coding, composed posts, and glossary on JavaScript. The contents in Scotch.io content highlights different points like JavaScript, Angular, Vue, React, Python, Laravel, CSS, and so on. The focus of Scotch.io is to give instructional exercises that are full of insights.
Read: Top 8 Web development trends to watch in 2020
4. Smashing Magazine
The blog is a far-reaching web-based learning stage concentrating on the web design and development points that are trending in the market, for example, UX &UI, CSS, and HTML, Typography, and different parts of custom website development. The site also offers printed and digital books, PDFs, etc., and if you are Amazon Kindle reader, you can even get an ePUB. The membership here allows you to participate in events and conferences and search jobs according to your qualification to get a better career opportunity.
Read: Backend Developer Roadmap
5. WebdesignerDepot
This extraordinary stage offers plenty of subjects that assist you with learning about web design and Web Development India, mobile application development, SEO, freelance business, client experience, and many more. You can also get here many complimentary gifts, such as free text styles, icon packs, models, web formats, etc.
6. CSS-Tricks
you will discover different articles identified with web designing related to subjects like JavaScript, jQuery, WordPress, Saas, Responsive Design, and so on. It also has separate areas for instructive components, such as CSS Almanac, jQuery, snippets of code, aides, and bulletins. You can also find a job board here to allow you to find a suitable job based on your skills and qualification.
Read: Database developer roadmap
7. Tuts+ Code and Tuts+ Web Design
Tuts+ Code gives many broad learning guides for engineers to learn about web and mobile application development. The valuable How-to articles, courses, digital books, and aides on the site assist you with upgrading your coding abilities and lift your career in the IT business. The subjects it covers incorporate - web design, design and outline, interface design, UX, front-end development, availability, photography and video, coding, 3D and graphic illustrations, business, music and sound, game development, and PC skills.
8. A-List Apart
The blog enables designers and engineers with high- of custom website development. You can find web guidelines and best practices and tips based on code creation, content development, graphics, UI, data engineering, accessibility, client research, state of the Web, and many more.
9. Codrops
Whatever you want to know regarding the most recent things about custom website development, you'll get them all here at Codrops. The website permits learners to know about the current web design and development updates, instructional exercises, articles, CSS references, plugins, etc.
Read: Top 5 Best Free Java Development IDE in 2020
10. Speckyboy
In Speckyboy, readers can get helpful tips, instructional exercises, design, trends, and procedures about Web Development, Lego designs-related content, etc.
Conclusion
Irrespective of you being an amateur or a web professional working in a website development organization, somewhere or the other, you might face some issues to get the job done successfully. These website design and development blogs can provide you an outline only about real life so that you can get some idea about your job. However, if you own a business website or an eCommerce store, then counseling with an expert on Web Development India is a must if you want your business to move successfully in the right direction.
Read: How to Maintain a Website and Web Server?
Posted by
Mahipal Nehra
|
Posted at 29 Aug, 2020
Web