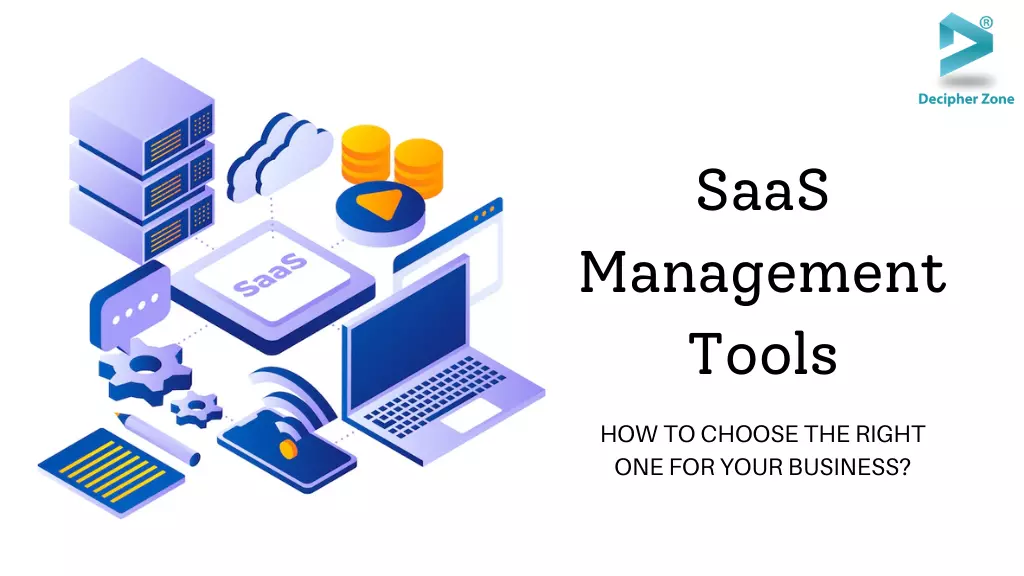 What is SaaS Management and How to Choose the Right Tools?
The increase of remote workers after the global pandemic had companies wondering how they would effectively communicate from the comfort of their own homes. However, Software as a service (SaaS) came to our aid and managed to make this possible.
SaaS apps make it easier to communicate and allow communication to be more effective and easier for remote teams. After all, 32% of employees worldwide are working remotely as of the latest statistics recorded at the end of 2021. However, some companies might wonder which are the correct SaaS management tools to choose?
Don't go anywhere because, in this article, we will find precisely what SaaS management is and how you can choose the right tools for it!
What is SaaS Management?
SaaS management proactively manages and monitors the onboarding, purchasing, renewals, onboarding, and off-boarding of all SaaS applications within your company. Companies will use SaaS management to do the following:
Manage SaaS licenses

Secure SaaS applications

Improve IT collaboration across businesses

Prevent and reduce shadow IT

Maintain an active SaaS inventory
Top SaaS asset management tools you can use
1. Zluri
Zluri is a SaaS software asset management platform that allows users to optimize and secures their SaaS applications. Zluri is excellent at solving issues that come in shadow IT and lead to further security issues and compliance.
With Zluri, you can manage third-party SaaS applications from a command center and allows the IT team to gain much better control over their technology stack.
Read: SaaS User Onboarding
Moreover, it focuses on companies with anywhere from 500 to 5,000 employees, but even those with less can gain massive benefits. If your company has fewer than 25 employees, you can use Zluri for free!
Key features with Zluri include:
Application discovery

Vendor management

Real-time reports and insights
Pricing with Zluri begins at $3 per user per month.
2. Flexera
Flexera is a top option for larger organizations that manage software from the data center to the cloud. It helps them manage vendor relationships and contracts for improving business outcomes and conducting license optimization.
Key features with Flexera include:
Provides risk insights and costs for all software that is installed in PaaS environments, IaaS, containers, and more

Integrates with Microsoft, IBM, BMC so that it can collect software evidence

Accurate data show points

Highly customizable according to requirements

Maintains software license compliance, and more
Flexera does offer a free trial; however, for more information on their pricing options, it's best to contact them directly on their site.
3. Onetool
Onetool allows you to access all SaaS software you need from its flexible subscriptions. Instead of signing up with separate vendors, you can do everything in one membership plan! Onetool supports IT teams to use all tools they need from a central dashboard. You only need to pay a monthly fee once and eliminate the need to manage multiple subscription plans.
Key features with Onetool include:
Inventory tracking

IT asset tracking

Cost tracking

Activity tracking

Supplier management and more
Pricing with Onetool begins at $5 per user per month. However, there isn't any free trial available alongside.
4. BetterCloud
BetterCloud is a SaaS asset management platform that offers a high level of security, critical insights, and automated management. Overall, the software allows you to monitor SaaS subscriptions and how your data is used across your organization.
Furthermore, BetterCloud allows you to customize your reports with more than 100 attributes, get alerts when there are any issues, and manage user profiles.
Key features include:
Customer Support

User and directory management

Customizable reports and report engine

Data loss prevention and more
Pricing with BetterCloud begins at $3 per user per month and doesn't include any free trial.
5. Zylo
Zylo is a SaaS management software that was built for enterprises. The main focus of the platform is shadow IT and optimizes SaaS licensing, shadow IT, and more. Additionally, it'll use your financial integrations and login info to derive SaaS software data, giving you better insights into how money is being spent on the app and insights into who is using the app.
Key features with Zylo include:
Renewal calendar

Usage tracking and analytics

License management

SaaS operations management
Pricing with Zylo is only available upon contact as there is no price publically available.
6. Basaas
BaaS allows you to integrate all of your existing SaaS solutions and support colleagues with a device-independent of a digital workplace and distribute all of your apps across departments. Moreover, you can manage all the apps in one police and choose from over 500 leading apps.
Key features with Basaas include:
Cross-app task management

Built-in password manager

One solution for all tasks
Pricing with Basaas begins at $6.50 per user per month and includes a free trial and plan.
7. Snow Software
Having a Snow license manage significantly reduces the risk and cost of software assets and the licensing. Thousands of organizations use it for managing software assets and ensuring that all assets comply with licensing rules.
Read: Popular Database For Web App Development
Key features with Snow Software include:
Contract management and renewals

Complying with licensing rules

Monitoring of software assets

Optimizing software licenses and reducing overspending
Pricing with Snow software isn't publicly available, so you need to contact them on their site to get more information regarding prices directly. However, the good side is that Snow software offers a free trial.
8. Productiv
Productiv offers application insights and engagement analytics that help companies understand how employees will engage and collaborate with the software. The analytics feature shows what happens after users log in and allows decision-making through better license allocations and efficient renewals. Overall, it's a data-driven app that increases your overall SaaS value.
Key features with Productiv include:
License management

Expense management

Usage tracking

SaaS operations management
Productiv doesn't have any prices publicly available, so you will need to contact them to find out how much they charge.
9. SailPoint
SailPoint is a governance platform explicitly designed for the cloud and is considered one of the best platforms for identity security in the cloud. It solves many SaaS issues that include password management and analytics. When using SailPoint, you can identify who has access to which tools and how these tools are being used.
Read: Web Application Development Process
Key features with SailPoint include:
Mobile support

Compliance control

Password management

Account management

Identity governance

Automated user provisioning
Pricing with SailPoint is not publicly available, similar to some of the other SaaS management platforms we mentioned, and sadly, there's no free trial available.
10. Blissfully
Blissfully is excellent in providing organizations with security and automation in all aspects of your tech stack. It's equipped with a library full of automations and workflows which allow you to control and track all of your SaaS tools. Additionally, you can do this all from a centralized dashboard.
Read: What is Custom Software Development
The complete IT platform includes many key functionalities, and they are the following:
Vendor management

IT Automation

Employee help desk

Workflows

Employee Lifecycle Management

Access Management

SaaS management

ITAM, and more
Moreover, Blissfully helps organizations with the following:
Employee onboarding and offboarding

SaaS expense optimization

SaaS security and compliance

Workflows and automation

System of record
Blissfully has customizable pricing plans based on the size of your organization and the tech you are using. If you want to get a price, you must fill out the form on Blisfully's official website.
11. Torii
Torii is a SaaS management platform specially designed for IT managers to discover and control SaaS apps used within the organization. With Torii, you can enable SaaS license optimization and set up an automated workflow for repetitive processes.
Read: 7 Must-Have SaaS Tools for Successful Remote Team
In short words, Torii is an excellent platform for allowing you to regain complete control of your environment and transforming your company's cloud software into a user-friendly and readable dashboard. It does this by firmly focusing on visibility, automation, and workflow in order to improve your SaaS management.
Key features with Torii include:
Risk analysis

App integration

Expense analysis

App integration
Pricing with Torii isn't publicly available. Again, the best option is to contact them on their site.
Wrapping it up
Well, that's about it for this article. These are our top SaaS asset management platforms you can consider using. We recommend you carefully reach through each tool and see which one best fits your organization's requirements. After all, every company and organization has a different goal and purpose, so what may fit for someone else won't always mean it's a good choice for you.
Read: How To Create an NFT Marketplace
Last but not least, consider the prices of each platform. Many platforms we mentioned didn't have their prices publicly available; however, it's always a good idea to compare prices between each other. After all, sometimes, you may get more quality in a platform that costs much less!
Posted by
Mahipal Nehra
|
Posted at 12 Apr, 2022
Web