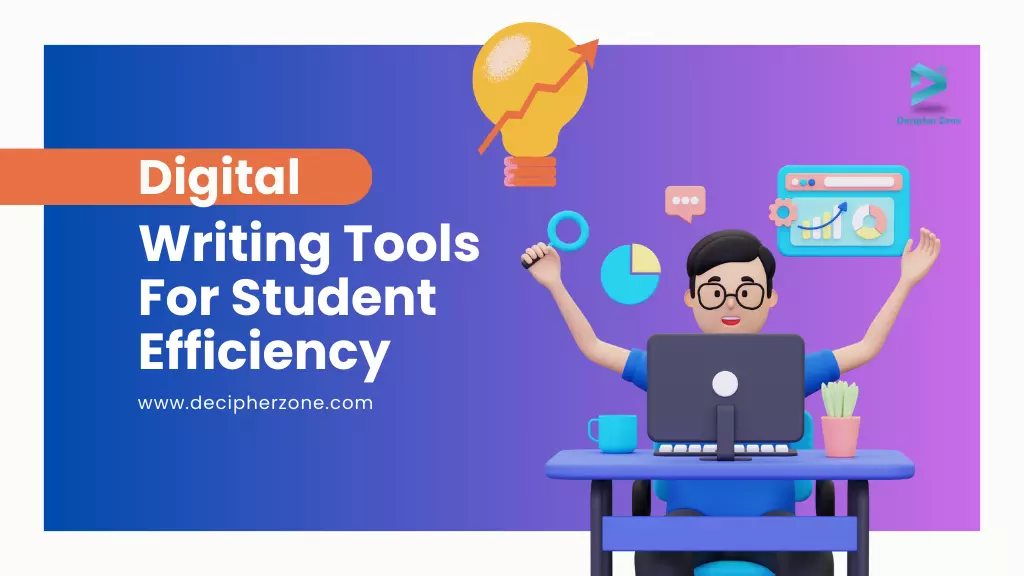 10 Digital Writing Tools to Enhance Student Efficiency
Students spend most of their college years writing papers. From the admission essay to the final year dissertation, knowing how to write is crucial to education.
As important as penning is, no one says it has to be boring. The world is changing, and technology is revolutionizing education. There is an overwhelming number of resources on the internet that students leverage to improve educational outcomes. These digital studying tools save time and increase efficiency.
The problem is that there are a myriad of them. So much so that picking the best apps to write becomes daunting. Not to worry, we have sorted through an endless list of online education tools to find the best online writing services. Take a look at them below:
10 Writing Tools Every Student Should Know About
Below are the 10 most popular tools to improve productivity:
1. PapersOwl Students Writing Assignment Helper
PapersOwl is a leading online assignment website to help undergraduates manage their schedules. College goers often find balancing studying with social life and extracurriculars daunting.
Not only this, but insufficient skills make assignments difficult.To help struggling learners with their request to write my assignment in a short time, PapersOwl offers the services of subject-matter experts in different fields of education.
Their professional writers produce plagiarism-free and high-quality content and submit it on deadline. Likewise, they provide guarantees like free revision, confidentiality, and more. Beyond customized writing help, PapersOwl offers various self-help tools to help college students write clearly. They include:
Plagiarism checker.

Citation generators.

Thesis generator.

Conclusion generator.

Title page maker.

Essay title generator.

Paraphrasing tool.
Read More: 10 Digital Writing Tools to Enhance Student Efficiency
2. Grammarly
Grammarly cleans up assignments by detecting grammar mistakes. It then provides real-time feedback to avoid errors and improve skills over time. The application suggests tone, checks plagiarism, and accelerates typing. A unique generative AI suggests new versions to consider improving clarity. Likewise, a customizable profile option refines tone, formality, and professional relevance. College students can include the app's extension in their browser for on-the-go correction in their editor. The common ways Grammarly helps undergraduates are:
Grammar, spelling, and punctuation correction.

Rewrite sentences for clarity.

Tone suggestions.

Plagiarism checker.
Read More: The Psychology Of Instagram Likes: Understanding What ...
3. Evernote
Do you struggle to organize and keep tabs on assignments? If yes, then this is the app for you. Evernote helps undergraduates tame their work and organize their education. The app keeps notes, tasks, and schedules in a single place. As a result, it becomes easier to remember and tackle projects.
Evernote has a scan feature that allows users to go paperless. Undergraduates save web pages and mark them with arrows, highlights, and text to increase their usefulness. Plus, the app connects with Google Calendar, so nothing gets lost in the shuffle.
Read More: 7 Technologies Shaping The Future of Fintech
4. Insight Timer
Insight Timer is a free meditation app for sleep and relaxation. It is handy for taking breaks during assignments to improve focus. Undergraduates browse music in different languages, including for yoga and meditation.
Apart from this, there are guides and courses on how to sleep better and meditate. If you need music to drown out background noise, plug in headphones and listen to your curated playlist.
5. ProWritingAid
ProWritingAid is an AI assistant software for teams and individuals. It combines human expertise and AI-powered analysis to help struggling students. The app suggests thousands of grammar and style improvements at the touch of a button. Advice from experts further makes it easier to refine articles.
ProWritingAid delivers suggestions in all major apps, and its free version is enough to get by. Plus, a plagiarism checker ensures 100% uniqueness when you write.
6. Hemingway
Hemingway Editor is among the best writing apps online to improve a paper's readability. The tool highlights lengthy, complex sentences and common errors. It displays them in different colors.
Hence, it is easy to spot mistakes and correct them. Hemingway grades readability by the number of adverbs and passive words and recommends alternative phrases. With this, users determine if their article is hard to read.
7. BibMe
Citations are crucial to most academic articles, as they help college students avoid plagiarism. But with so many referencing styles out there, undergraduates run into problems.
BibMe is a free bibliography and citation maker. Chegg powers the online education center. It helps undergraduates start new citations or manage existing bibliographies.
Users choose between APA, MLA, and over 6,000 other styles. Apart from this, a guide provides a walk-through for undergraduates who need to brush up on citation basics. BibMe further checks unintentional plagiarism and grammar for a perfect essay.
8. Ulysses
Ulysses is the ultimate app for Macs, iPads, and iPhones. The tool offers a more streamlined experience with powerful features for people who love to write. Ulysses features a distraction-free interface that boosts productivity. Besides a minimalist design, a built-in proofreader and editing assistant give suggestions in over 20 languages.
Undergraduates use it to correct semantics, redundancy, and punctuation mistakes. Ulysses turns texts into PDFs, word documents, e-books, and blog posts for immediate publishing.
9. Thesaurus
The world's largest online thesaurus is suitable for finding word synonyms and antonyms. A search bar allows users to locate words with ease. Apart from this, games let you improve your English.
They include word puzzles, a daily crossword, and a word finder. The studying tips segment grants access to a grammar coach, education hub, and commonly confused words.
10. Purdue OWL
Purdue Owl wraps up our list of the best writing websites for students. The online lab offers online reference materials and services. College students use it to create citations, cover letters, and general essay advice.
Purdue University owns the Purdue Owl. Hence, a physical learning facility on the college campus provides a community of learners and faculty for anyone interested in studying online.
Benefits of Using Online Writing Tools for Students
Digital tools for students improve output in various ways. The common ones are:
Tools, like Grammarly help college students, write by identifying errors and improving articles for a more professional appearance.

Real-time suggestions save effort by reducing the need for time-consuming editing.

Evernote and other management apps improve organization, which boosts productivity.

Citation managers make it easier to write and manage references.

Thesaurus tools expand vocabulary.

Feedback helps undergraduates understand their strengths and weaknesses.

Online tools to help with writing encourage regular penning and studying. They are cost-effective and boost confidence.
Digital Writing Tools for Learners
Penning is demanding and boring, especially if you are not skilled or have too much on your plate. But like a necessary evil, you have to write. The best approach is to leverage digital education tools to write, edit, and cite sources.
The apps save time, reduce stress, and improve overall studying efficiency. Some are versatile for multiple applications.
Hence, you don't need to download more than one app. The ultimate choice depends on your preference. But bear in mind that tools for writing should complement efforts, not replace them. Use any tool above to streamline your drafting process, improve your assignment quality, and manage research.
Posted by
Mahipal Nehra
|
Posted at 25 Sep, 2023
Web